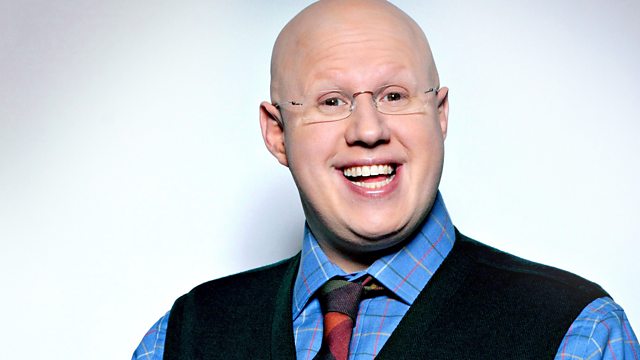 Matt Lucas
Mark Radcliffe presents solo and is joined by comedian and actor Matt Lucas.
Mark Radcliffe presents the show solo today and is joined by comedian and actor Matt Lucas. Matt began his comedy career with Vic Reeves and Bob Mortimer, featuring in their 'Smell Of Reeves And Mortimer' TV series and coming to prominence in their comedy panel show 'Shooting Stars' playing giant baby George Dawes. He is also famed for his work with David Walliams on TV series including 'Little Britain' and 'Rock Profiles', where he played Elton John, Gary Barlow and Shirley Bassey among many others. His film credits include Alice in Wonderland and Bridesmaids and he's starred in a number of music videos including Blur's 'Country House' and Pet Shop Boys' 'I'm With Stupid'. He joins Mark to reflect on his career and discuss his first autobiography.
PLUS... all the latest releases and classic records you thought you'd forgotten about...then there's YOUR chance to be on the wireless by suggesting the next track for The Chain, over nearly SEVEN THOUSAND conjoined records! Huddle round that office DAB speaker with your choice of afternoon beverage to gain victory in today's Teatime Themetime: you the ACTUAL listener get to try and discover the link between 3 records before anyone else.
And there's more... As part of 6 Music Live week, Music News comes from Maida Vale and there's an exclusive extra track from Robert Plant's 6 Music Live session today.
Thank you baked potato.