Main content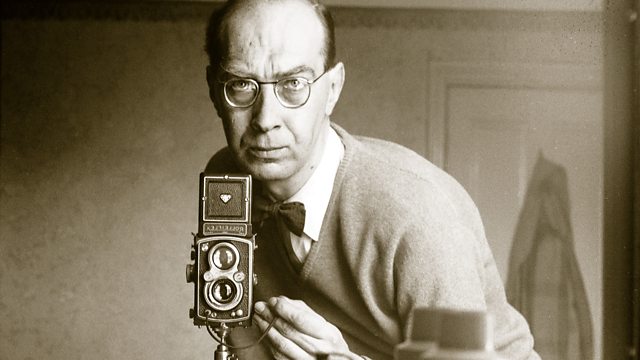 Through the Lens of Larkin
The life of Philip Larkin as seen through his photography. Poet and academic John Wedgwood Clarke looks at pictures found after his death and asks what they say about his work.
A look at the life and loves of Philip Larkin, one of the 20th century's greatest British poets, seen through his photographs.
Throughout his life Larkin recorded the people and events around him and took scores of self-portraits. Poet and academic John Wedgwood Clarke looks through more than five thousand photographs found after Larkin's death and asks what they tell us about his work.
Clips

About Through the Lens of Larkin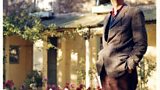 Through the Lens of Larkin explores the relationship of one of the 20th Century's greatest poets, Philip Larkin with photography.
The programme looks at the relationship between Larkin's photography and his work, family and lovers -  seen through the thousands of photographs he took, including the many "selfies" in his collection. 
Presented by poet and academic John Wedgwood Clarke, Through the Lens of Larkin, studies some of the pictures he took of his loved ones, his adopted city, and of himself - charting his life from childhood to death. 
A lifelong keen amateur photographer, Larkin lavished on his pictures the same kind of care and attention and eye for detail he brought to his verse. 
The thousands of photographs held in Hull's History Centre give an insight into the unlikely pioneer of the selfie, a man who documented his complicated love life through photography as well as his poetry. 
John takes a journey through Hull and the East Riding - an area that Larkin grew to love - and meets some of the people who knew him best. 
He visits the poet's office and home, meeting his secretary and lover Betty Mackereth, who was the subject of one of his most beautiful and ambiguous love poems, Morning At Last: There In The Snow. 
Born in Coventry, Philip Larkin arrived in Hull as Head Librarian at the University of Hull in 1955, a time when the city was still shaped by post war austerity and bomb damage.
 Monica Jones, Maeve Brennan and Betty Mackereth, shared the love of the poet before he died in 1985, aged 63. 
These romantic affairs are well documented in his collection of photographs and poems. 
Photo: Copyright and courtesy of the Estate of Philip Larkin.
Credits
| Role | Contributor |
| --- | --- |
| Presenter | John Wedgwood Clarke |
| Producer | Richard Taylor |
| Executive Producer | Nicola Addyman |