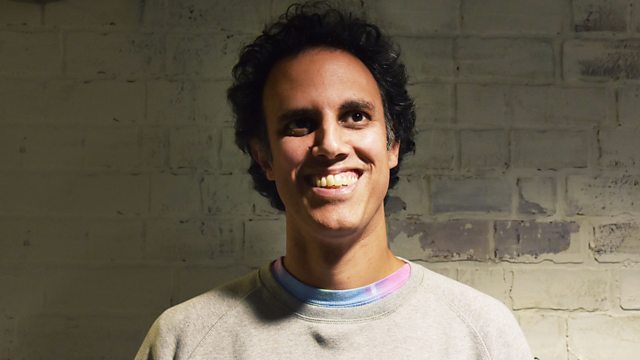 A Late Junction Special with Kieran Hebden
Electronic musician and producer Kieran Hebden (Four Tet) takes the reins, selecting rare tracks from his extensive record collection.
In a special guest week, Late Junction is taken over by some of Britain's most dedicated record collectors. Opening the batting is electronic musician and producer Kieran Hebden, a.k.a. Four Tet. The spectrum of his work as an artist is wide: part of the first wave of folktronica in the early 2000s, his music has drawn on post-rock, grime, hip hop and improvised music, and collaborators include Laurie Anderson and Thom Yorke. His record library is just as broad - the envy of the collecting community, featuring rare cosmic jazz, new age music, grime and production records.
Produced by Alannah Chance for Reduced Listening.