Main content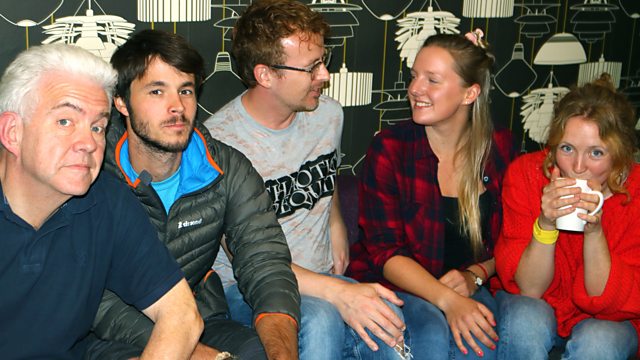 The Boffin Verb
Ian McMillan's guests include writer Francis Spufford and poet Hollie McNish, as he explores the idea of the 'boffin' and the way we tell stories about engineering.
Ian McMillan presents Radio 3's 'cabaret of the word' - this week he explores the stories we do or don't tell about engineering, and investigates that iconic post-war figure 'the boffin'. He's joined for the first time this year by Ted Hughes Award winner and spoken word star Hollie McNish. Hollie will be a regular guest - introducing Ian to new poetry across the autumn. Writer Francis Spufford is also taking part - Francis is fascinated by the mythology of the 'boffin' and won this year's Costa Prize for his first novel 'Golden Hill', along with Dr Steve Cross (who teaches engineers to do stand-up comedy), by materials scientist Anna Ploszajski, and by French science vlogger, Leo Grasset.
Hollie McNish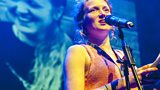 Hollie McNish is our new Verb regular, introducing us to exciting spoken word and performing talent from across the UK. But this week, it's Hollie's chance to perform; she steps up to the mic to give us 'Megatron', a poem which celebrates the female body, and pregnancy in particular, as an astonishing feat of engineering. Hollie's collection 'Nobody Told Me: Poetry and Parenthood' is published by Blackfriars, and her collection 'Plum' is out now from Picador.
Francis Spufford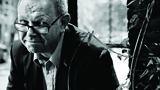 Francis Spufford takes apart the British myth of 'the boffin', the unassuming, 'innocent' engineer, working quietly on rockets and destructive weaponry in their back garden. He explores the different stereotypes for engineers we find in other countries, and asks whether it's a good idea to 'exaggerate stories into visibility' as a non-fiction writer. Francis argues that creative writers and engineers have a lot in common, and there should be more poetry that draws on engineering ideas. Francis won the Costa Award for First Novels for 'On Golden Hill' this year, and his new book is 'True Stories and Other Essays' (Yale). 
Steve Cross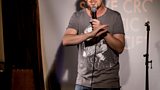 Steve Cross is a geek comedian, presenter, Transformers fan, and the founder compere of 'Science Showoff' and 'Engineering Showoff' – an open mic night for science communicators. He teaches engineers to use their research and experiences to make people laugh and he's brought along his rules for making engineering funny for a general audience.
Anna Ploszajski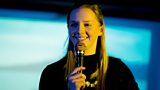 Anna Ploszajski is a Young Engineer of the Year with a specialism in Hydrogen Storage. If that means nothing to you, fear not -  it's not going to stop you laughing at her stand-up comedy set, where she asks whether her passion for her subject may be affecting her dating success, and recounts her land speed racing experiences. 
Léo Grasset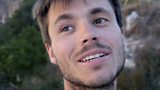 Léo Grasset is a Youtube phenomenon in France – he runs the science channel 'Dirty Biology' which has over 400,000 subscribers, and which tackles science from unusual perspectives – by way of the drama series 'Game of Thrones', an interrogation of the colour white, and the game 'Pokémon Go'. Leo's new book 'How The Zebra Got its Stripes' (Profile) uses evolutionary biology and lateral thinking to answer intrugining questions about the natural world.  Leo shares some of the French science writing that has most inspired him.