Main content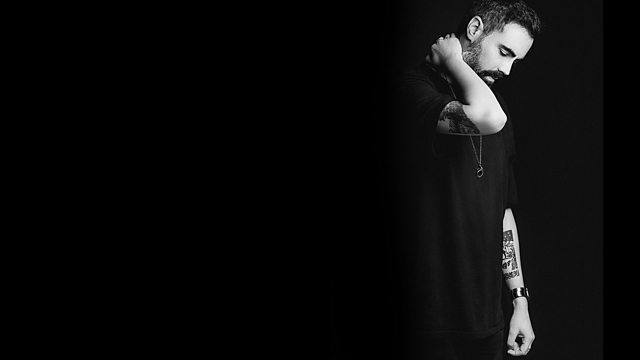 Henry Saiz
Henry Saiz embarks on a musical journey around the globe, featuring the tracks that inspired his Kickstarter funded audio-visual album, recorded on location in places like Joshua Tree, The Great Pyramids and Lanzarote.
Last on
Music Played
Intro

Irene Papas

&

Vangelis

Les 40 Braves

Part 1: Lanzarote (Canary Islands)

Arabs With Synthesizers

Chaotic Illumination

Synkro

Midnight Sun (Helios Remix)

Remix Artist: Helios.

Clap! Clap!

The Holy Cave

Part 2: Australia

Aphex Twin

vs

Skrillex

Digeridoo x F**k That (Henry Saiz Bootleg)

Die Orangen

Oodandatta Rain

Luke Million

Come Together

Part 3: Dubai

Acid Arab

Still (feat. Cen Yildiz)

M.I.A

vs

Henry Saiz & Band

Exodus x The Golden Cage (Henry Saiz Bootleg) (feat. The Weeknd)

Tentacle

Goliath (Brassica Remix)

The Knife

Marble House (Henry Saiz Edit)

Unknown

Rave Zehava (Autarkic Edit)

Part 4: Africa

Ariana Grande

Touch It (Hal Incandenza Africa Remix)

Part 5: Vietnam

College

Love Peas (feat. Hama)

Arcade Fire

Electric Blue (Henry Saiz Edit)

Part 6: Joshua Tree (California)

Die Wilde Jagd

Austerlitz

Black Sabbath

Planet Caravan

Simón Díaz

Tonada de Luna Llena (Billy Caso Edit)

Part 7: Tokyo

Susumu Hirasawa

White Hill - Maromi's Theme

Crystal Castles

Their Kindness Is Charade

Squarepusher

Tomib Help Buss

Part 8: Europe

Part 8: Argentina & The Andes

Danit

Cuatro Vientos (Barrio Lindo Remix)

Los Olimareños

Noche Noche

Part 10: Antartica

Nine Inch Nails

vs

FKA twigs

A Warm Place x Closer (Henry Saiz Bootleg)

Vangelis

Theme From Antartica

Outro

Henry Saiz & Band

The Golden Cage

Remix Artist: David Douglas.
Broadcast