Main content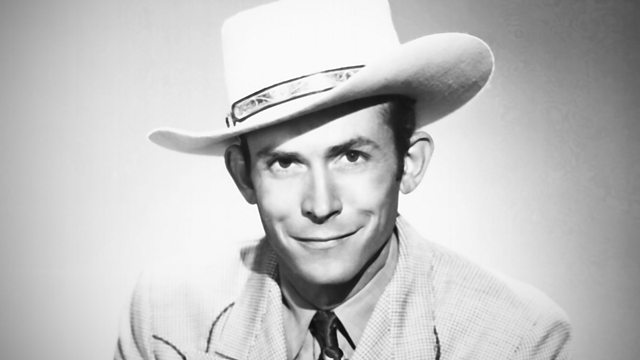 Crime novelist Mark Billingham believes country singer Hank Williams retained his artistic integrity amid huge commercial success. But how did he pull off the trick?
The crime novelist Mark Billingham believes there's more to the country icon Hank Williams than catchy melodies and a white suit.
Recorded on location during a promotional tour of the UK, Mark has chosen Hank as his muse because he believes the singer confronted an eternal artistic dilemma head on: how do you please a crowd and still please yourself? As the author of a popular, long-running crime series, it's a question which fascinates him. Crime fiction fans demand a book a year - but the challenge for any artist is to keep pushing their own creativity - so how did Hank manage it?
Mark meets Michael Weston-King of the band My Darling Clementine to discuss how the country singer's raw, brutal lyrics mined his own tumultuous life. He asks fellow crime novelist Christopher Brookmyre how he manages to balance the demands of commerce with the need to enjoy writing. And there are insights from the author MJ Hyland about the dangerous route taken by authors who decide to make a radical change in their writing. There's an unexpected detour into artistic motivation with Mark Radcliffe on 6Music and a chat on the streets of Liverpool about the dangers of "series fatigue" with the author Luca Veste. Having explored the real-life conflicts and tragedies which became fuel for Hank's art - Mark explores a step taken by Hank which is as radical as any by David Bowie or Bob Dylan - he became someone else - developing his Luke the Drifter alter ego which spurred him on to even greater creativity.
On a publicity dash across the UK - our presenter hears of the obsessions which made his muse a unique - if short-lived legend. As Mark Billingham discovers - Hank Williams can change your creative life.
Presenter: Mark Billingham
Producer: Kev Core.