Main content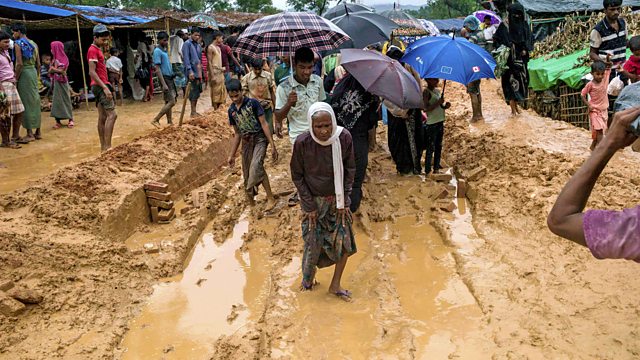 Myanmar 'world's fastest-growing refugee emergency' - UN
UN chief warns another 250,000 Rohingya could be displaced if crisis spreads.
As the UN Secretary General describes the Rohingya crisis as a "human rights nightmare" the BBC has found that the UN leadership in Myanmar tried to prevent their own officials raising the Rohingya's problems with the Burmese government for several years before the current crisis. We also hear from the US agency FEMA on concerns that it has been too slow to come to the aid of Puerto Ricans after the devastation wreaked by Hurricane Maria. Also: could the 31 year-old new leader of Italy's 5-Star Movement become the country's next prime minister?
And we talk to the owner of a Scottish bookshop who gets holidaymakers to manage it.
Picture: Rohingya Muslims in a Bangladeshi refugee camp
Credit: AFP/Getty Images.
Last on

Broadcast

Podcast
In depth reporting, intelligent analysis and major breaking news from a global perspective