Main content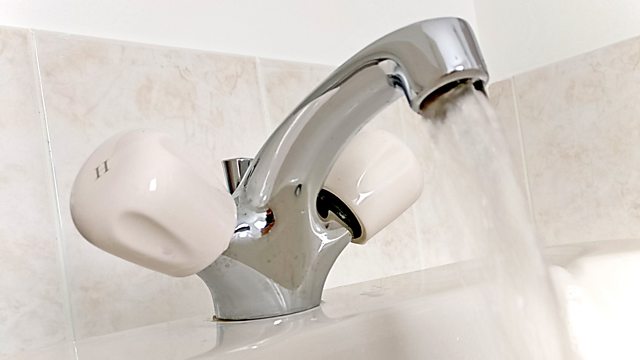 Leaseholders Buying Their Freehold, Struggling to Pay Water Bills
The expensive conditions being faced by leaseholders who've bought the freehold on their home. OFWAT says not enough's being done to help those struggling to pay their water bills.
Homeowners who buy the freehold of their new homes to escape high ground rents say they're ending up saddled with expensive conditions.
The water regulator OFWAT says the water companies aren't doing enough to help customers who are struggling to pay their bills.
Can dealing with the UK's wasted food ever be made a commercial success?
Collecting film memorabilia-- a hobby for millionaires or can we all have a piece of the action?
The challenges of finding a job when you have a disability.
Winifred Robinson presents.
Chapters
Ryanair

Ryanair announce they will be cancelling 18,000 more flights.

Duration: 07:01

OFWAT

The water regulator says companies aren't doing enough to help vulnerable customers.

Duration: 04:06

Jack Monroe

on the cookbook she's published through crowdfunding and why it's over a year late.

Duration: 06:15

Food Waste

Can dealing with the UK's wasted food ever be made a commercial success?

Duration: 05:45

Disability Workers

The challenges of finding a job when you have a disability.

Duration: 07:19

Leaseholds

Homeowners who buy the freehold of their new homes are hit by with expensive conditions.

Duration: 06:53