Main content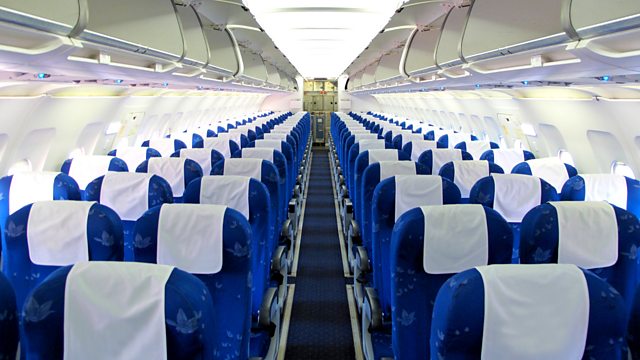 Aerotoxic syndrome, Clinical trials, Modern paints
The pilots who say planes are making them ill. The doctor who says patients are being penalised for helping medical research. And behind the scenes in a new British paint factory.
Some regular travellers say aircraft are making them ill. It has become known as aerotoxic syndrome and is thought to be caused by the air in passenger cabins becoming contaminated with engine oil. The industry has long denied it's a problem, but pilots and some frequent flyers have reported sickness and chronic fatigue. The Civil Aviation Authority told You and Yours that a recent study concluded that the air quality on flights was similar or better than that in normal indoor environments, but one airline has announced it will fit air filters to its planes to deal with unusual smells and fumes in the cabin, which it admits can have short term effects on health.
You and Yours has heard that some NHS patients who volunteer to take part in clinical drugs trials are then finding it difficult to get travel insurance. A senior clinician has told us that some of her patients are in effect being penalised by insurance companies, for helping with medical research. We hear from one patient whose travel insurance premiums soared after he decided to take part in a trial and we examine if it is fair for insurers to hike up premiums, when experts say the actual risk to patients is very small.
Some modern paints can, it's claimed, do more than just add colour to your home. A new manufacturing plant in the north east of England is making paints which promise to repel stains, stop bacteria and even make your rooms look bigger. We go behind the scenes at the factory and get an insight into the market for paint.
Producer: Jonathan Hallewell
Presenter: Winifred Robinson.
Last on

Chapters
Aerotoxic Syndrome

The regular travellers who say modern aircraft are making them ill.

Duration: 08:18

Modern Paints

British-made paints claim to repel stains, stop bacteria and make rooms look bigger

Duration: 07:54

Maintenance Fees

Councils not adopting open spaces on new developments

Duration: 05:08

Car Theft

Thieves are now using technology to hack into car computers and steal them without keys

Duration: 05:02

Consumer Borrowing

We might be taking a break from using credit cards and loans to cover big purchases

Duration: 03:15

Clinical Trials

How volunteering to help medical research can hike up the cost of insurance

Duration: 08:18

Broadcast