Main content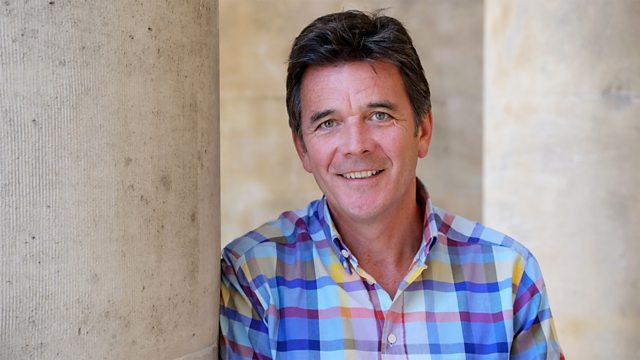 Scoliosis, Depression, Pets in Hospital, Eustachian Tubes
After Simon Cowell paid for a contestant to have surgery in the US, Inside Health examines therapy for scoliosis in the UK. Plus depression in teenagers and pets in hospital.
After Simon Cowell paid for a Britain's Got talent contestant to have surgery in the US for her curved spine we examine the state of therapy for scoliosis here in the UK. Recent headlines claimed that 1 in 4 teenage girls are depressed but were they accurate? And pets in hospital: the Royal College of Nursing has called for patients to have better access to animals, including their own. Plus Eustachian tubes: tips for what to do if you have blocked ears after your summer holiday.
Programme Transcript - Inside Health
Downloaded from www.bbc.co.uk/radio4
THE ATTACHED TRANSCRIPT WAS TYPED FROM A RECORDING AND NOT COPIED FROM AN ORIGINAL SCRIPT.  BECAUSE OF THE RISK OF MISHEARING AND THE DIFFICULTY IN SOME CASES OF IDENTIFYING INDIVIDUAL SPEAKERS, THE BBC CANNOT VOUCH FOR ITS COMPLETE ACCURACY.
INSIDE HEALTH
Programme 2.
TX:  26.09.17  2100-2130
PRESENTER:  MARK PORTER
PRODUCER:  ERIKA WRIGHT
Porter
Coming up today:  Depression in teenagers – GP and parent Margaret McCartney unpicks recent headlines suggesting that one in four teenage girls are depressed.
Blocked ears and Eustachian tubes – if your hearing isn't what it should be following your summer holiday then we may have the answer.
And visiting for pets – the Royal College of Nursing is calling for patients in hospital to have better access to animals.  Not least because of responses like this:
Clip
My [indistinct word] is Mitzi, four, just like me…
You've got a dog called Mitzi?  Would you like one of Leo's stickers?
Thank you.
You're very welcome, lovely to meet you.
Bye Leo, I'll see you soon.
See you.
Porter
More from therapy dog Leo and his adoring fans later.
But first, and rather unusually for Inside Health, we start with ITV's Britain's Got Talent. Back in the summer a group of teenage dancers, The Merseygirls, faced Simon Cowell and the other judges as they competed for a place in the final:
Clip – Britain's Got Talent
This group came together because I've got scoliosis, so…
Sorry darling, what is that?
Scoliosis is like a curvature of the spine.
Right.
I was born with it.
Porter
Fifteen-year-old Julia Carlile telling Simon Cowell, about her scoliosis – a condition where the spine twists and curves to one side.  It can affect both sexes but is much more common in girls affecting around one in 30 to some degree.
Clip – Britain's Got Talent7
I have to have surgery soon and after surgery I won't be able to dance, so this is like my last chance because I've always wanted to do it.
Are you serious?
Yeah.
You've got an amazing attitude, I've got to tell you.
Thank you.
You really have.  [Applause]
Porter
Then came the news that instead of Julia having her operation here in the UK, Simon Cowell had offered to pay nearly £80,000 for her to travel to America for a different procedure.
Newspaper headlines (Read)
Britain's Got Talent star Julia Carlile will dance again after Simon Cowell funded back op.
Porter
The operation in the US – vertebral body tethering or VBT – was, so the reporting suggested,  far superior to what was on offer in the UK, and crucially, not as invasive or restrictive so Julia would be able to continue her dancing.
Newspaper headlines (Read)
The NHS funded op would dramatically reduce her ability, meaning she would no longer be able to dance.
Porter
And then, from across the Atlantic:
Newspaper headlines (Read)
Simon Cowell comes through where Britain's NHS does not.
Porter
Not the sort of image the NHS wants to project internationally, and if you have scoliosis, or you child has it, potentially very worrying.
Lee Breakwell is Consultant spinal surgeon at Sheffield Children's Hospital.  While delighted that scoliosis was getting much needed publicity, he was less happy with the way scoliosis treatment in the NHS had been portrayed.
Breakwell
There's a relatively high degree of emotive reporting, a lot of which was poor quality, shall I see, and disinformation was rife and there was some criticism of us in Britain as to how we were approaching things which was difficult – we don't get a right of reply.
Porter
The implication was that the care for scoliosis in the UK was, on an international scale, was second-rate, that was the bottom line wasn't it?
Breakwell
I think that's right and that was based on pure ignorance.  Clearly the NHS has restrictions on funding, we all know that, but that isn't the issue at play here, it was never a funding issue, it was about safety, we don't have long-term evidence and we can't be experimenting on children without evidence and that's the way we view it in the UK.  I mean in terms of outcomes, in terms of risk and safety Britain is up there with the best for management of scoliosis.
Porter
Julia went ahead with vertebral body tethering in America, but before we look at where it fits into the various management options, some background.
Breakwell
The majority of girls who have scoliosis have a small curve and it doesn't need to be treated.  Once a curve gets above a certain size, and about 40 degrees of curvature is the somewhat the line in the sand, then it does start to have implications longer term and that's the size at which treatment is indicated certainly.
Porter
What are the earliest signs of scoliosis then, what might the girl notice or indeed her parents notice?
Breakwell
Typically it's noticed by accident in the commonest form – on a beach, in a swimsuit, in a play area – the commonest situation is either noticing that the shoulders are not level and also that there's a bump on the back side of the ribs, typically seen when bending forward, so that the child will be bend over on the beach and one of the parents or their gym teacher will notice their curve because of the twist of the rib cage, rather than the spine.  The girls will sometimes notice themselves that their waist is not symmetrical, so their jeans don't fit right or their crop tops or their T-shirts don't sit properly and they're the typically the commonest presentations.
Porter
What should I then be doing with somebody who comes complaining of that sort of story?
Breakwell
The most important test we would do is what's called the Adam's forward bend test, so if you get the child to bend forward and sort of touch their toes, if their spine is not flat, i.e. their rib cage is not flat and you could rest a spirit level on it, then that suggests a true scoliosis and a twist of the rib cage which would indicate a referral.
Porter
Do we understand what's going wrong in these children, what mechanism is responsible for this curve?
Breakwell
Fundamentally idiopathic scoliosis is a genetically programmed growth abnormality, so it often runs in families, so if you know there's a grandmother and a mother then the daughter is at relatively high risk.  So there's a genetic trigger but it's not a single gene.  And then it's based on hormones, so as your growth hormones kick in at puberty your spine grows very rapidly and there's a genetic wobble, if you will, in symmetry and the spine grows in an abnormal shape.  And once it starts to grow abnormally it continues to grow abnormally like a curved tree would.
Porter
So for those that do need some form of intervention what can you offer?
Breakwell
There's three levels of intervention that we would offer in clinic.  One would be simple observation, with lots of reassurance, answering of questions and then see them on a four, six or 12 months basis, depending on how young they are.  The second is some form of conservative intervention such as bracing.  Now we offer a certain brace in Sheffield, which is flexible, that allows the child to have a fairly normal lifestyle but the idea being that it controls the growth and aids the child to grow straighter rather than more curved.  And then the third option is some form of surgery, the traditional being the spinal fusion, where we fix the spine in a straighter position and lock it there for the rest of their life.
Danielle
I had scoliosis surgery back in 2016 and they inserted two titanium rods and 13 screws into my spine.  I was completely leaning over to the left, so I had a 40 degree curvature and after I  had the rods inserted I've got a completely straight spine and I actually grew three inches to five foot seven, which is really cool.  I can wear clothes now that fit properly, whereas before things would hang unevenly on my shoulders because with scoliosis one shoulder's higher than the other.  So shopping now's a lot better and I'm a lot more confident and I'm very proud of my scar as well.
Porter
Lee, Danielle, sounds very happy with her outcome there.  What's the prognosis like generally for people who require this sort of surgery?
Breakwell
As long as we get the opportunity to treat a child with significant scoliosis early enough then the prognosis is often amazing.  It never ceases to amaze me the resilience and positivity of these girls and generally speaking they'll have a very normal happy healthy life beyond surgery.
Porter
So how does the procedure dancer Julia underwent in America – vertebral body tethering or VBT – compare to these more established approaches?
Breakwell
It fits sort of in the territory between bracing and fusion surgery.  It's designed to modulate the growth of a spine, so if you've got a fairly young child, typically somewhere between eight and 13 years of age, with a relatively small curve, so somewhere about 40 degrees of size with relative flexibility, then the idea being is you can tether the spine by putting screws into the spine and attaching them with a flexible cord rather than a stiff metal rod.  And that enables the growth of the child to grow themselves straighter, so you prevent abnormal growth and encourage normal growth.  There are some promising early results in America, there's some very exciting outcomes in terms of correction but there's a lot of unknowns.  It was being performed in one centre in England up until about a year or so ago but NHS England recognised that this needed to be introduced in a controlled manner and we were asked through the British Scoliosis Society to work with NHS England to come up with a plan to introduce it carefully.  And that's what we're trying to do at the moment.
Porter
And presumably the problem with VBT is that five years in that's the only data we have?
Breakwell
Correct.  So there are some papers now showing two year results but we know there are risks of the tethers breaking, the screws can work loose, some children seem to over-correct, so they'll end up with a curvature going the other way.  And what we don't know is if you leave the spine mobile, yet tethered, long term whether that increases the risk of pain and what their flexibility will be like in the long term.  So there's a lot of uncertainty there.  And I think what hasn't been fairly reported is that whilst they're saying this is minimally invasive and much less unpleasant surgery it still has to be performed with a telescope going through a child's chest and that is not without risk.
Porter
Charities we've spoken to say they were inundated with calls – parents concerned that their children were getting second-rate treatment.
Breakwell
Sadly we had a few people asking questions following on from the media storm after the Britain's Got Talent, I certainly reassured many that as far as we're concerned and the evidence would show that their standard care in the UK is of a very high level internationally.  As we've discussed the use of things like VBT is being reviewed and we would certainly recommend to any parent that they're very careful about looking at going elsewhere to have a treatment like that whilst it's still unproven.
Porter
Spinal surgeon Lee Breakwell.  And there are more details on scoliosis and VBT on the Inside Health page of the Radio 4 website.
Scoliosis isn't the only teenage issue to make the news recently.  One in four girls have depression by the age of 14, according to widespread media coverage of new research. No doubt adding to the parental angst of anyone with a teenage daughter.  And while boys fared better at a reported rate of closer to one in 10, that is still very high.
The coverage followed the publication of a government study of over 200,000 children
but was the reporting accurate?  Inside Health's Margaret McCartney has been investigating. Margaret, it paint a pretty bleak picture doesn't it.
McCartney
I have big questions about many of the media reports that seem to go across the world on the back of this study.  And it was quite unfortunate I thought that their headline of the press release from the Centre for Longitudinal Studies was "One in four girls is depressed" and the first line new research shows a quarter of girls and one in 10 boys are depressed at age 14.  But the problem is depression is a clinical diagnosis and a questionnaire can be part of that but should not be your full diagnostic suit, as it were, you need far more information than just a questionnaire.  And this study just used questionnaires.
Porter
If you'd been writing that headline how would you have described the findings then to reflect more accurately what was going on?
McCartney
One in four girls have high scores on self-test for emotional distress.
Porter
And that probably explains why it didn't make it into the coverage because journalists are looking for something pithy aren't they, and when you're offered something in a press release they're bound to go with depression, much harder hitting.
McCartney
Yeah and I think there is evidence for press releases themselves often can cause problems in many areas of the media, so I don't think it's always the media's fault.  But that doesn't mean these girls are depressed, it means that they're scoring highly on a screening test that's often used in academic studies to try and work out what kind of distress is in the population.
Porter
But these sorts of screening tests are similar to the sorts of tools that some doctors would use to help them make a diagnosis of depression, so is it that big a leap?
McCartney
Well it's a big problem because screening tests always come with a degree of inaccuracy.  You get lots and lots of false positives from tests like this and indeed the false positives can easily outweigh the true positives.  That's not to say that these children don't have symptoms of unhappiness or distress but that doesn't make a clinical diagnosis of depression.  Certainly questionnaires can be useful for some people to help making the diagnosis but that should not be the only thing that a doctor relies on when making the diagnosis.
Porter
So looking at the girls, for instance, who scored most highly on this I mean what sort of boxes are they ticking, what sort of problems are they admitting to having?
McCartney
Well we don't have detail about which children ticked which boxes in the biggest proportions but they were scoring points for ticking, for example, I felt miserable or unhappy, or I felt so tired I sat around and did nothing or I felt lonely or I thought I could never be as good as the other kids.
Porter
But they're pretty vague questions as well, I mean I can imagine – I mean I'm the father of two daughters, they're not teenagers anymore, but I can imagine when they were teenagers they'd have ticked those boxes that you've just mentioned.
McCartney
Yeah, so it's meant to be that you're having these symptoms for the last two weeks in order to tick a positive box.  But certainly I think the issue for many young people is going to be that many of these feelings are quite common but often quite transient and might be related to other things happening round about them and might not mean, at all, that they have a diagnosis of a clinical depressive illness.
Porter
So to be clear it may well be that they're unhappy, that they're stressed, that they're anxious, or whatever, but what you're saying we cannot say from a questionnaire like this that they are depressed?
McCartney
Yes, the problem I think is if we over-medicalise a population, if we give a diagnostic label to children who in reality don't have a psychiatric illness we're not only giving them a label that they can't benefit from, we're also not looking at the other environmental conditions that might well be contributing towards their distress and not actually tackling any of that.
Porter
Margaret McCartney.  And there is a link to the study in question on our website.
Actuality
Porter
Time now to declare a potential conflict of interest.  Margaret, our producer Erika and me, well we're all nuts about our dogs, so imagine our reaction when the Royal College of Nursing called for patients in hospital to have more access to dogs and other animals.
Parents chatting about dogs in hospital
They keep us sane don't they?
Because our daughter, she had a really bad turn, so…
Spent 11 out of 19 weeks in hospital?
In hospital.
Porter
And not just trained therapy dogs like Lyndsey Uglow's retriever, Leo, who is a regular on the paediatric wards.
Parents chatting about dogs in hospital
We'd had a really bad day that day, just when Leo came in it just sort of reminded me of being at home with the dogs and things and just put a big smile on my face.  It's not just for children, it's for parents as well.
I must say our parents and the staff…
…I think it's more for the parents. 
Soppy parents.
We miss our dogs.
It would be lovely, wouldn't it, to bring our own dogs.
Yeah my little Jack Russell, he would love it.
Cheesley
My name's Amanda Cheelsey and I'm the professional lead for long term conditions and end of life care at the Royal College of Nursing.  I was approached by a number of people, who were very distressed because they were people who had diabetes who had medical assistance dogs and when they were admitted to hospital weren't allowed to take their dogs in with them, guide dogs could go in but the medical assistance dogs couldn't go in.  And so having been doing this bit of inquiry since just before Christmas is it's quite clear that there's a lot of variation, a lot of anxiety, so we, as a college, committed to pulling together a group of people to write a protocol that would at least give some guidance to organisations who have some anxieties of what they should do in order to make it as safe as possible to have animals brought into the hospital, specifically dogs in the first instance.  The sort of training that should be in place, the vaccinations – all of those sorts of things.  And that we would encourage organisations to consider if people are in hospital for a long time and have a much loved pet at home to try and facilitate an opportunity for them to see their dog or cat.  It may not be actually in the hospital, it may be in a separate room, it may be in another part of the hospital but to try and organise it so that they are able to see a much loved pet and particularly if they are dying I think it's absolutely imperative that they should be allowed to say goodbye.
Porter
That's a new concept and it's quite surprising when you think about it that here we are in 2017 and we're talking people having their own pets visit them, for instance, in hospital, I'm surprised it's not happened more in the past.
Cheesley
I mean I think maybe it has, I mean when I started nursing a very long time ago I mean there were quite a lot of people who sort of seemed to tootle in and out with pets, particularly in the community.  And I mean a very long time ago, when I was district nursing, my Great Dane came with me and a lot of the patients loved him.  So I don't think it's new, I just think there is an anxiety – and quite rightly – about bringing any old pet into a – particularly a hospital, I think slightly less so if it's a hospice or a care home.  But I think that there is absolutely evidence to show that there is huge benefit for people who like dogs.  So I went down to Southampton Hospital, paediatric unit, and was absolutely blown away by what was being done with the kids and the dogs who were going in there.
Actuality – Paediatric Ward
Hello, nice to see you again.  Yeah you did some great work, didn't you, the other day with my patient.
Gray
I am Julie Gray, a play specialist here at Southampton General and I had a patient who had autism and he was 16 years old and he said he was terrified of having a cannula, so I saw him for weekly sessions to build up his confidence and to iron out anxieties.  And he said he loved dogs and I said maybe I could arrange for Lindsay to come and visit you.  I got him to the door of the treatment room and he had a complete meltdown and I almost couldn't get him through the door but we got Leo, the dog, in the treatment room on the bed.  I managed to encourage him in there, sat down and he had his two cannulas put in with Leo basically on his lap.
Actuality – Paediatric Ward
Ah such a good dog.
Cheesley
A child with phobia about a needle, the dog will go in and they will sit with the child, so quite specific interventions.
Porter
Nurses must come across lots of their patients who are separated from their pets, I mean maybe there's just them and the pet at home.  Do you get feedback about that?
Cheesley
Yes and I think that's one of the things which often comes about is that particularly people who are alone it is often their pets are the only thing that keeps them going and makes them get up in the morning.  So we get a lot of feedback about that and what could be done to make it easier for that person and how can we try and enable you to at least see your dog.  If one was taking your own dog in it probably would have to be in some sort of controlled way, either a visiting room where they could get access to it quite easily without having to walk through the hospital or if you were well enough to wheel you out.  But I think that efforts should be made for people whatever…
Porter
Are they being made?
Cheesley
Mainly when people are dying, I've known a number of hospitals who will make every effort if somebody's dying.  I think less so if somebody is likely to be going home.  And I think there is a lack of understanding, particularly for people who perhaps don't have a pet, about actually the huge impact that has on an individual level.
Actuality – Paediatric Ward
[Indistinct word] on the edge of your bed, so that Leo doesn't touch your bed.  Let's lift him so that his front paws are very close to you and then you could give him a cuddle if you want.
Yeah.  On Monday he came in when I was doing the brainwaves scan.
And you gave him a huge cuddle didn't you?
Yeah.  [Indistinct words]
No, no he was a bit rubbish that day wasn't he.  So now we just need to put some hand gel on your hands.  Are you coming?
Or are you staying here?
He would stay here wouldn't he?  Lovely to see you.
… you too Lindsay.
Cheesley
There will always have to be sensible precautions to make sure that other patients and other people aren't potentially put at risk.
Porter
I can see pets visiting in hospital being quite a divisive issue, I mean those with pets might well understand it, those who don't have pets might think well this is ridiculous, I mean you're taking – let's take a dog – a potentially unhygienic animal into an important clinical setting.  I mean what could possibly go wrong?  Everything they might say.
Cheesley
And they do and like so many things there's a hugely inconsistent approach to this.  So some hospitals are categoric that they think it's a very bad idea, some people have been very concerned and have written to say that they're very concerned that they've had bad experiences, they've had dogs that haven't been well trained, they've had people who were frightened, a lack of control, so – and people who have allergies have been very concerned.  But I think that the positive responses have far outweighed the negative.
Actuality – Paediatric Ward
His name's Reece, he's seven months old, he's had three open heart surgeries and hopefully we'll be going home soon.
So have you seen the dogs…
Loads.
So that's good.
Loads.
My [indistinct word] is Mitzi, four, just like me.
You've got a dog called Mitzi.  Would you like one of Leo's stickers?
Thank you.
You're very welcome, lovely to meet you.
Bye Leo, I'll see you soon.
See you.
Porter
Sweet.  Golden Retriever Leo going down a storm on the wards.  Useful links as ever on the website, where you can also find details about how to get in touch.
One listener emailed insidehealth@bbc.co.uk to ask us to look into Eustachian tube dysfunction – a blocked ear, or ears, caused by a problem with pressure equalisation.  And it is common at this time of year.
Alam Hannan is a Consultant ENT surgeon at University College London Hospitals.
Hannan
People are often coming back from holiday, they've been on flights, they've been swimming, they may have done diving, they may have been in lifts as well in tall hotels, so anything that affects the pressure and typically if they've had a cold at the same time that can be a real issue.  And the way that presents with the patients is they experience blockage and fullness in the ear, sometimes that can become quite a significant earache, that in turn can lead to a muffled hearing, as if they're underwater which in turn can result in symptoms of tinnitus or dizziness, sometimes patients describe popping or crackling noises within the ears, particularly when they chew or yawn.
Porter
Let's unpick the anatomy here.  Explain what the Eustachian tube does and where it is.
Hannan
Well it's a tube that connects the middle ear, which is behind the eardrum, to the back of the nose.  It's essentially a muscular tube, there's some cartilage in it and a bony part deep towards the ear side.  But the tube's job is to ensure that the middle ear space behind the eardrum is equalised in pressure compared to the outside world and that's done through the nose.  So if you've got a cold, say you've got congestion inside the nose, there's inflammation and that goes right to the back of the nose where the Eustachian tubes – that space there – you've got mucus there as well and all that congestion can block the Eustachian tubes.  The actual diameter of the tube is less than two millimetres, so it doesn't take that much inflammation to block it completely.  And that blockage stops air going up the tube to equalise, so you end up getting negative pressure.  So the eardrum itself becomes tense and stretched, it's almost pulled inwards, so if one looks through the ear canal with an otoscope you'll see the eardrum's kind of retracted, sometimes dull in appearance, that's what's interpreted as an earache sometimes, if it's tense, or that fullness or blockage – people feel that their ear's blocked, they think there's a big ball of wax but there's nothing there, it's just that negative pressure.
Porter
And that affects the hearing because the eardrum when it's drawn in it's not moving normally?
Hannan
That's exactly right.  So the eardrum's there to collect sound and vibrate, it's a very sensitive structure.  It can only do that properly when the pressure's equal either side of it.  So when that's not happening it doesn't transmit the vibrations through the ossicles, the tiny little bones behind, and that's when people describe muffled hearing.
Porter
People might not be familiar with the anatomy Alam but they'll know about the function, won't they, because a lot of people are used to equalising pressure by pinching their nose and blowing hard.
Hannan
Yeah exactly.  Well that's the Valsava manoeuvre, by keeping your nose closed and your mouth closed, and not actually blowing hard, just actually breathing out gently.  What you're doing is pushing up air, up through the Eustachian tube, there's nowhere for the air to go because it can't come out your nose, can't come out your mouth, so it goes up through the tube and it inflates that area so it equalises pressure.  If you do it too hard that can result in some pressure trauma within the ear and some people have even actually burst their eardrums doing that, so you don't have to make your ears pop or crackle, or anything like that, you want to do that and you want to do that like an exercise.  So when I speak to my patients about this I describe it like exercising any muscle, so when you exercise your biceps or your abdominal muscles you do three sets of 10, so doing gentle Valsava manoeuvres – three sets of 10 perhaps – at breakfast, lunch and dinner, that's a simple thing to do.  The other additional thing that I recommend, especially if there's been a cold going on or if they've got hay fever, rhinitis, is to use a nasal decongestant, which they can buy over-the-counter, just a couple of puffs in the nostril twice a day, no more than seven days, otherwise you can get really bad congestion.  And sometimes for the patients I end up seeing in the clinic who've been referred on, if the patient's had like weeks and weeks of this problem, I often add a nasal steroid spray as well, which is a bit like an asthma inhaler for the nose, because that gets rid of any persistent inflammation.
Porter
And that's the approach that would be taken for most people and we don't see them again, so we presume that it settles down very quickly.  But there are a small group that despite those simple self-help measures it still persists and they really quite distressed by this because it can go on and on and on and on.  What do we do for them?
Hannan
Well as long as the back of the nose is clear otherwise as an absolutely last resort what we can do is like basically by-pass the Eustachian tube for a period of time.  Make a tiny little hole in the eardrum and place a ventilation tube or a grommet, it's the sort of thing that children get when they have glue ear, they have grommets in their ear.  So what the grommet does – it's essentially a by-pass of the Eustachian tube, so the middle ear space is now ventilated through the eardrum itself.
Porter
That's fixing the symptoms isn't it, it relieves the pressure so that you get a normal eardrum again but it's not solving the problem.
Hannan
No exactly right and that's exactly what I say to patients – it relieves the symptoms.  I also tell them not only does it not cure the Eustachian tube issue but the grommet itself is temporary, it eventually falls out, so they could be back to square one.  Now in terms of another procedure that one can do to tackle the actual Eustachian tube itself there is something on the horizon, very much up and coming at the moment, and that's balloon Eustachian tuboplasty where one inserts a wire up through the Eustachian tube and it's like a sausage-like balloon that inflates the area, opening up the tube, stretching it open just to encourage the ventilation.  There have been promising results from various centres in Europe and in the States, it's not got through NICE guidance in the UK yet, so we're all kind of waiting for that really.  So at the moment we can use it in the context of research, so it's not out there for general use as yet, but it's quite exciting, that's something that will deal with the problem area itself.
Porter
ENT surgeon Alam Hannan.
Just time to tell you about next week's programme when I visit a state-of-the-art burns centre where they are using some surprisingly old remedies.  And I will be meeting the team behind a pioneering new therapy for protecting the eyesight of children with arthritis.
ENDS