Main content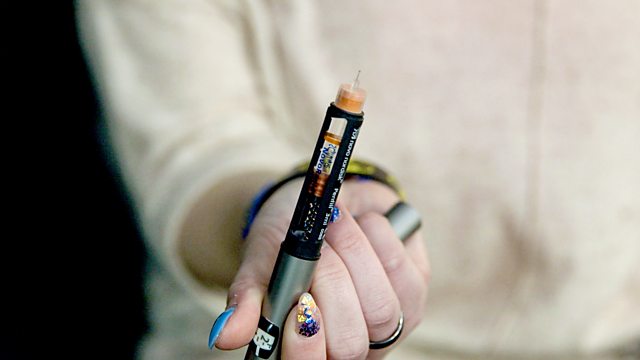 Diabulimia, Harriet Harman, Female chefs
Programme that offers a female perspective on the world. Why is Diabulimia not medically recognised?
Research suggests that 60% of women living with type 1 diabetes will have experienced an eating disorder by the time they are 25. Diabulimia involves restricting insulin in order to lose weight but it is not officially recognised as a medical condition. Jane speaks to Nabeelah, who has restricted her insulin, and Dr Jane Morris, a consultant psychiatrist in eating disorders.
Laura Kuenssberg, the BBC's political editor, has a bodyguard for this week's Labour Party Conference. The BBC refuses to say exactly why but Ms Kuenssberg regularly receives online abuse and this is not the first time she's had a bodyguard, she had one during this year's election too. Harriet Harman MP, Mother of The House of Commons, explains to Jane why she's so angry at the situation.
Ruth Rogers is celebrating thirty years running top London restaurant, The River Café, with a new cookbook River Café 30. Romy Gill is that rare creature, an Indian woman chef who runs her own restaurant in Bristol, Romy's Kitchen Restaurant. Jane talks to them both about their work as chefs, food writers and champions of women.
As part of our Best Place to be a Woman in Britain series, we've heard from women who are making a big move and today it's the turn of those staying put. Our reporter Sarah Swadling went to talk to three generations of women in the same family all of whom live in Poole, Dorset.
Kathy Acker was an American writer and enfant terrible of the 1980s literary scene. Her books were hugely controversial and banned in some countries due to their graphic sex references and power to shock. The writer Chris Kraus, author of 'I Love Dick,' was a contemporary of Acker and joins Jane to discuss her work and impact.
Last on

Diabetes and eating disorders advice
Broadcast