Main content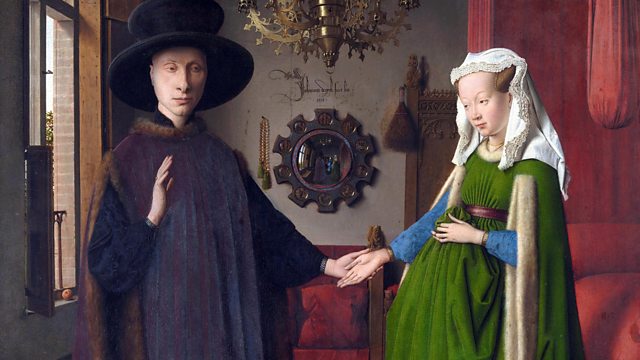 Hard work and sweet slumber
Cultural discussion programme. Hard Work and Sweet Slumber: Francine Stock discusses work and sleep with Matthew Walker, Sasha Handley, Matthew Taylor and Susan Foister.
Francine Stock talks to the sleep scientist Matthew Walker whose latest book is a clarion call to get more sleep, as the latest research confirms that sleeping less than six or seven hours has a devastating impact on physical and mental health.
Armed with proof that shift work is detrimental for workers, political strategist and chief executive of the RSA Matthew Taylor considers what responsibility companies have to their staff in making sure they get enough sleep and whether since industrialisation modern working practices militate against this.
Concerns about lack of sleep and remedies for improving it are nothing new: the historian Sasha Handley looks back to early modern sleep patterns and advice, and wonders why so many of our forebears slept in two distinct phases with an hour in the early hours set aside for sex, housework or reading.
The latest exhibition at the National Gallery, Reflections, co-curated by Susan Foister, shows how the medieval painter van Eyck had a huge influence on the Pre-Raphaelite painters, whose work stood in opposition to creeping industrialisation and harked back to a by-gone era of knights and sweet slumber.
Producer: Hannah Sander.
Last on
Matthew Walker
Matthew Walker is a renowned sleep scientist. Originally from Liverpool, his fascination with sleep has taken him from Nottingham University to Harvard and on to the University of California, Berkeley, where he is currently Professor of Neuroscience and Psychology and Director of the Center for Human Sleep Science. Why We Sleep is his first book
 Why We Sleep: The New Science of Sleep and Dreams is published by Penguin
Sasha Handley
Sasha Handley specialises in early modern social and cultural history in the British Isles, with a particular interest in histories of supernatural belief, daily life, material culture and the history of emotions. Since 2011 Sasha has collaborated with the National Trust to engage the pubic with aspects of her research. At Ham House she ran guided tours for three years, entitled '40 Winks: Sleeping Habits Through the Ages'. More recently, she has been awarded AHRC funding to pursue the impact and engagement project 'How we used to sleep' with Little Moreton Hall. The project involves a wide range of participants ranging from mental healthcare professional and service users, to social enterprises and school groups across the northwest region. She published Sleep in Early Modern England in 2016.


Susan Foister
Susan Foister is Deputy Director, Director of Public Engagement and Curator of Early Netherlandish, German and British Paintings at the National Gallery.  She has been responsible for a number of exhibitions and publications at the National Gallery on early Northern and British painting, and was curator of the exhibition Holbein in England held in 2006-7 at Tate Britain.  She is currently working on the National Gallery's catalogue of German paintings before 1800.  

She is co-curator, with Alison Smith, of Reflections: Van Eyck and the Pre-Raphaelites, an exhibition at the National Gallery organised in collaboration with Tate Britain.  The exhibition runs from 2 October 2017 to 2 April 2018.
Matthew Taylor
Matthew Taylor is the Chief Executive of the Royal Society for the encouragement of Arts, Manufactures and Commerce (RSA), a position he took up in 2006. In 2005, he was appointed by incumbent Prime Minister Tony Blair as head of the Number 10 Policy Unit. He is a writer, public speaker and broadcaster who has been a panellist on BBC Radio 4's Moral Maze since 2008.

In October 2016 he was appointed Chair of the Review of Modern Employment established by Prime Minister Theresa May. The "Taylor Review" report Good Work was published in July 2017.

Credits
| Role | Contributor |
| --- | --- |
| Presenter | Francine Stock |
| Interviewed Guest | Matthew Walker |
| Interviewed Guest | Sasha Handley |
| Interviewed Guest | Matthew Taylor |
| Interviewed Guest | Susan Foister |
| Producer | Hannah Sander |
Broadcasts