Main content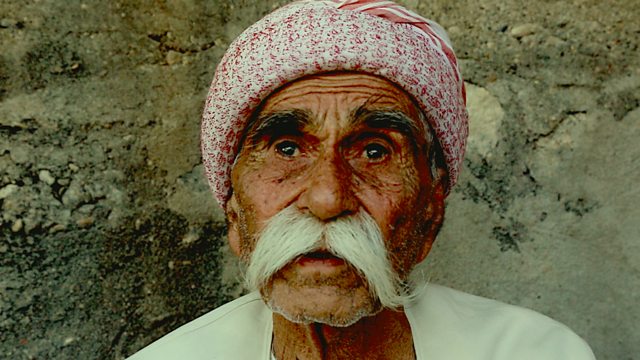 Yazidis call for justice, Traditionalist bishops, 'Rolls-Royce of Jewish cemeteries'
Sunday morning religious news and current affairs. David Westlake, CEO of International Justice Mission UK, explains the aims of this weekend's Freedom Sunday church campaign.
An estimated 40.3 million people were victims of modern slavery in 2016, according to new global statistics. David Westlake, CEO of International Justice Mission UK explains the aims of this weekend's 'Freedom Sunday' church campaign.
A mum has accused a school of religious discrimination after teachers ordered her son to cut his dreadlocks. Theologian, Prof Robert Beckford, explores the significance of hair for the Rastafari faith, to which the family belongs.
Shadow Schools Minister Mike Kane will be launching 'Catholics for Labour' at the Labour Party conference in Brighton. He reveals his hopes for the new group.
Yollande Knell reports on how minority groups in Iraq - in particular, followers of the ancient Yazidi faith - have been leading the calls for an international investigation into crimes committed by so-called Islamic State.
A senior Anglican academic is calling on the Church of England not to appoint any 'traditionalists' - those opposed to women priests - as bishops, until a third of all bishops are women. Edward Stourton puts Very Rev Prof Martyn Percy's comments to the prominent Anglo-Catholic Bishop of Wakefield, Rt Rev Tony Robison.
A Sikh organisation has successfully lobbied for their holy book, the Guru Granth Sahib, to be returned from a magistrates court in Cardiff, arguing that the court was not equipped to handle the scriptures appropriately. Dr Jasjit Singh, an expert on Sikh affairs, explains the issues.
Willesden Cemetery in North West London, nicknamed the "Rolls-Royce of Jewish cemeteries", has just been given a Grade II listing status. Trevor Barnes has been to visit it.
Producers: Dan Tierney and Carmel Lonergan
Series Producer: Amanda Hancox
Photo: Jewan Abdi.
Last on
Broadcast

All the colours of the rainbow