Main content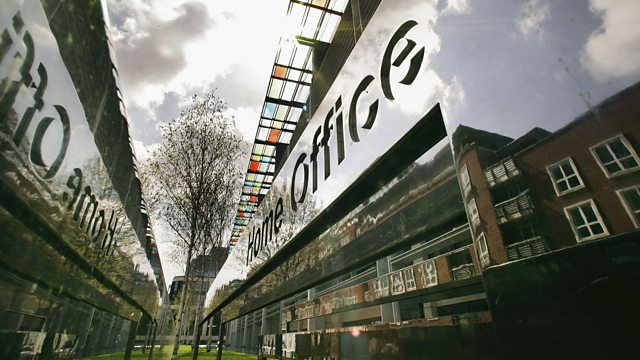 Banks to check for illegal immigrants
Banks to check for illegal immigrants; fresh legal action over shared appreciation mortgages; not all travel insurers will pay full Ryanair losses.
From January next year banks and building societies will use information provided by the Home Office to check whether their personal current account customers are in the UK illegally. Those that are face having funds confiscated or frozen. It's led to concerns that people who are wrongly identified will have little or no redress.
Shared appreciation mortgages were sold by two banks in the mid to late 1990s. In return for loans homeowners gave up a significant share of the increase in value of their property when they sold it. Now legal action is being planned by some who claim the terms of the mortgage deal were unfair.
Most of the biggest travel insurance providers won't be covering the full financial fallout experienced by policyholders involved in the Ryanair mass flight cancellation. European law does not cover consequential losses such as the cost of hotels which have been booked but not used or events that have been paid for then not attended.
Money Box listener Ian was left unable to access around half a million pounds in life savings after adjustments were made by Barclays to his new Smart Investor trading accounts. It happened shortly after his data was transferred from the old Barclays Stockbrokers DIY investor platform over the Bank Holiday weekend. Will he stay offline or will the "Money Box effect" kick in?
Presenter: Paul Lewis
Reporter: Tony Bonsignore
Producer: Charmaine Cozier.
Chapters
Immigration

Banks will have to check names on current accounts against a Home Office database

Duration: 05:12

Shared Appreciation Mortgages

How does someone who borrows £42,500 end up paying back more than £600,000

Duration: 05:17

Ryanair

Travel insurers are refusing to pay all Ryanair cancellation losses

Duration: 09:19

Barclays Smart Investor

Can the 'Money Box effect' unlock £500,000?

Duration: 01:59