Main content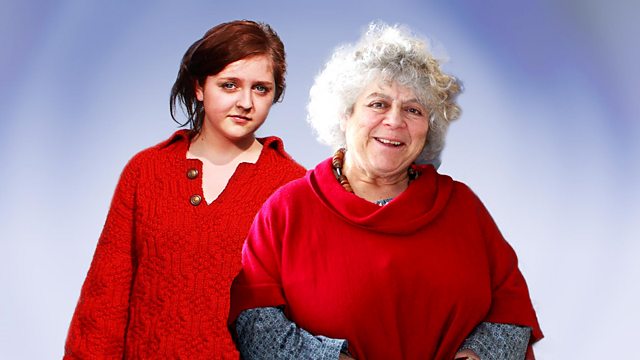 Charlotte expects to meet a needy old lady when she volunteers to visit the elderly. Instead she meets Lillian, who is annoyed her visit might mean she misses Flog It!
In the throes of splitting up from her boyfriend, 29-year-old Charlotte (Helen Monks) is determined to prove she's not as self-centred as he says she is. She signs up as a volunteer to visit the elderly, expecting to be paired with a frail and needy old lady who's full of gratitude and appreciation for such a selfless act. Instead she meets 82-year-old Lillian (Miriam Margolyes), a belligerent and feisty old bat who sees through her in an instant.
Needless to say, they don't get on - but Charlotte and Lillian's conflicting outlooks on life belie a striking similarity in their personalities. Both are profoundly selfish, self-involved and stubborn; both are quietly curious about each other (though they'd never dream of admitting it); and both are lonely.
With every visit, their arguments grow more heated, the resolutions more uneasy and the outcomes more entertaining, as Charlotte and Lillian discover eye-opening truths about themselves and each other.
This four-part, two-actress comedy, written by Holly Walsh and Kat Sommers, was recorded on location and features the fantastic combination of Miriam Margolyes and Helen Monks, working together for the first time.
As the series opens, Charlotte arrives -late - at Lillian's flat, fresh from another argument with her soon-to-be-ex. She's expecting a grateful, attentive old lady, so is pretty put out when Lillian seems more concerned with that afternoon's edition of Flog It!. Lillian, on the other hand, is irritated by the constant chirrups from Charlotte's phone and how Charlotte can't stop looking at it.
Neither of them is expecting things to develop so speedily.
A Giddy Goat production for BBC Radio 4.
More episodes
Previous
You are at the first episode
Credits
| Role | Contributor |
| --- | --- |
| Charlotte | Helen Monks |
| Lillian | Miriam Margolyes |
| Writer | Holly Walsh |
| Writer | Kat Sommers |
| Producer | Lucy Armitage |