Main content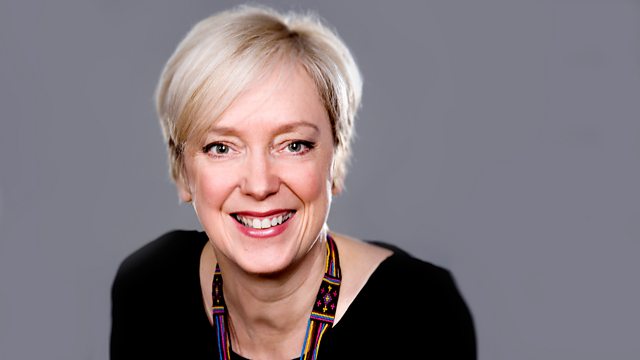 Cressida Cowell, and La La Land Live on Screen with Orchestra
Writer Cressida Cowell on her new series of books for children, The Wizards of Once, and David Mahoney, conductor of La La Land Live On Screen with Orchestra.
The How to Train Your Dragon series has sold over 8 million copies and inspired a Dreamworks film and TV franchise. Janice talks to author Cressida Cowell, who is back with a new series, The Wizards of Once, set in the ancient Britain of the Iron Age.
The Academy Award-winning film La La Land is to be shown on screen with the music provided by a concert orchestra at Edinburgh's Usher Hall tonight. David Mahoney, conductor of the orchestra, joins Janice to talk about the soundtrack to this instant classic.
Cockpit: director Wils Wilson and actor Kaisa Hammalund look ahead to the Scottish Premiere, and first revival, of this play, which premiered in 1948. An immersive production set in a provincial playhouse being used as a makeshift transit camp for displaced persons during the days following the end of WWII, Wils and Kaisa talk to Janice about the resonances of the play for Europe today.
Stairs and Whispers is the first major anthology of British D/deaf and Disabled poets. The Scottish launch is happening this Wednesday at the Scottish Poetry Library. We talk to editors and contributors Khairani Barokka and Sandra Alland about the diversity of opinions in the book and survival strategies for an ableist world.
Damned Rebel Bitches features an international cast from Scotland, England, USA and Canada, aged between 75 and 30. The play, part of the Luminate festival, follows sisters Ella and Irene, both in their eighties and still fiercely inhabiting their futures. From the Clydeside Blitz in 1941 to New York in 2012, the women encounter allies, enemies, personal history and fools who think that little old ladies aren't dangerous. We'll meet members of the cast.
And there's live music from singer songwriter Sion Hill.