Main content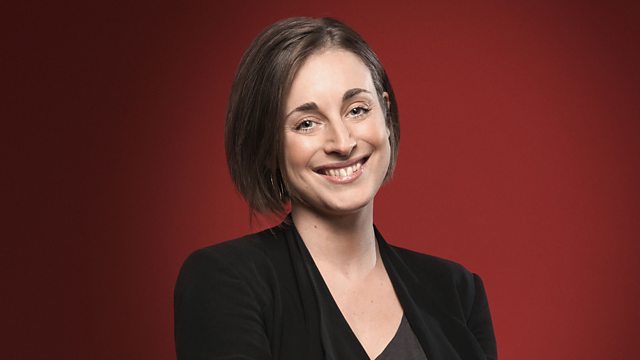 Elgar, Bruckner and The Real Group
Sara Mohr-Pietsch features a choral version of Elgar's Sea Pictures and Sweden's dazzling The Real Group.
Sara Mohr-Pietsch introduces an hour of the very best choral music and performances, including a beguiling choral version of Elgar's Sea Pictures, the dazzling virtuosity of Sweden's The Real Group and Bruckner open-heartedly celebrating the the human story at the heart of his Christian faith in the Credo from his Mass No.2 in E minor.
Sara Mohr-Pietsch talks with Clare Edwards about the Voices Now Big Choral Census.

Find out about 5 of the best settings of the Credo, and hear extracts from them all.
Settings of the Credo
Credo
Many of the standard texts that feature in settings of the mass lend themselves very conveniently to musical treatments, like the Kyrie with its simple A-B-A structure or the repeating litany of the Agnus Dei.   The Credo (or Creed, in English) is quite different.  This passage is not a prayer or a poem or a hymn.    It is a profession of faith: a concise and precise inventory of the fundamental tenets of Christian belief.  As such, it reads a bit like a legal document: unpoetic and with an air of having been exhaustively scrutinised and revised by a succession of committees - which it certainly was.
The Credo is a challenge for any composer, then.  Nevertheless, the inspirational message of the very opening statement: Credo (I believe!) is undeniable.  At the heart of the text is the story of Jesus Christ:  God is made man, sacrificed on the cross, and then resurrected; a three part drama that many composers have found irresistible.
Stravinsky:  Mass
Stravinsky's approach to the Creed feels embedded in his own experience of Sunday worship.  If you've ever heard a congregation simply recite the Creed together in church, well, Stravinsky's version sounds like a more musical version of that.  It's a gentle, communal expiration of deeply familiar words.  There's little hint that these lines capture the distilled essence of Christian faith; that every word is loaded with meaning.  Stravinsky's almost bland setting suggests that these passages are so engrained that they no longer need to be proclaimed with fanfares and organs.  They just 'are'.
You can hear a clip from Stravinsky's Credo here:   http://www.bbc.co.uk/programmes/p05g5y90
Mozart: Mass in Cm
                The Credo of Mozart's 'Great' Mass in Cm remained two-thirds incomplete at the time of his early death.   Nevertheless, the music he did leave us is extraordinary.
On the page it's difficult to imagine how the rather dry statements of the creed could truly dance, even in Latin, but Mozart makes them do just that.  Here is honest faith, and also sheer good-natured joy.  Later on, Mozart singles out the line "Et Incarnatus est…"  (and was incarnate by the Holy Ghost out of the Virgin Mary, and was made man) for special treatment.  He turns it into a glorious eight minute aria for solo soprano surrounded by an angelic choir of woodwind.  It's as beautiful and moving as anything he wrote; unpacking all the human emotion and wonder that lies behind these laconic words.
You can hear a clip from Mozart's Credo here: http://www.bbc.co.uk/programmes/p05g5y6x
You can hear a clip from Mozart's Et incarnatus est here: http://www.bbc.co.uk/programmes/p05g5y77
Bernstein:  Mass
                Bernstein casts his mass as drama.  During the credo we hear his development of the crisis of faith that sits at the play's heart.  The traditional text is intoned in Latin by a chorus, in increasingly hysterical tones, while solo numbers undermine their statements with angry questions, challenges and complaints.  It's a kind of anti-credo.  The iconoclasm feels a bit too easy though – this is music more concerned with its own spectacle than offering any profound message. 
You can hear a clip from Bernstein's Credo here: http://www.bbc.co.uk/programmes/p05g5y69
Byrd: Mass for four voices
We find plenty of common 'word painting' techniques in Byrd's 4-part Creed.  He gives us rising scales on the words "resurrexit" (resurrected) and "ascendit" (ascended); tripping fast notes at "vivificantem" (giver of life).  But there are some unorthodox features too. Like many composers, Byrd divides the long text of the credo into three distinct sections.  However, Byrd doesn't follow the conventional divisions. Particularly unusual, and most telling, is his decision to begin a new section at the words "Et unam, sanctam, catholicam et apostolicam Ecclesiam." (And I believe in One, Holy, Catholic, and Apostolic Church).  He also highlights this line with pointed musical phrases, repeating the word "Catholicam".  Byrd was himself a Roman Catholic at a time when Catholic worship was illegal.  This music could only ever have been performed in secret during the composer's lifetime.
You can hear a clip from Byrd's Credo here: http://www.bbc.co.uk/programmes/p05g5y6h
Dvorak: Mass in D
One of the functions of a church choir is to act as a proxy for the congregation. Singers perform parts of the Mass on behalf of everyone and give those important sections an extra musical shine.  The inherent problem with this is that church-goers can end up merely witnessing an act of worship instead of properly participating.  And this is a very particular issue with the Creed; the profession of one's faith is surely something every worshiper should speak for themselves?
This Credo by Dvorak has each line announced by the alto singers alone, and then echoed by the full choir in harmony.  It's an acknowledgment, at least, that these are words for each individual as well as the whole Christian community.  Dvorak's melodies are full of the simple beauty of the Bohemian countryside he loved; a refreshing change from the bombast of many Romantic-era masses.  Dvorak's devout faith was an everyday part of his life; as ordinary and as inspiring as a walk in the woods.
You can hear a clip from Dvorak's Credo here: http://www.bbc.co.uk/programmes/p05g5y6s
Please tell us about the Credo settings you most enjoy, and why you like them.  To contact us email: choirandorgan@bbc.co.uk. We will publish some of the comments online. No personal information will be kept or divulged.