Main content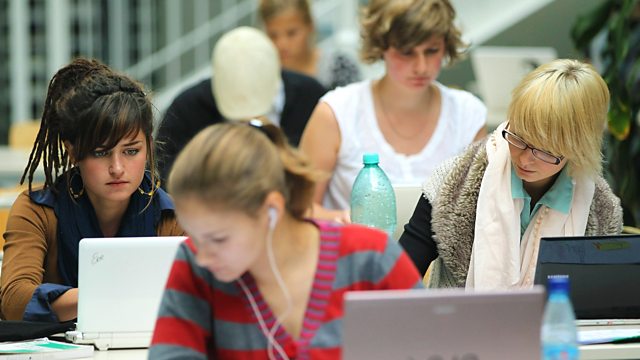 Statistics abuse, Tuition fees, Beer in 1887
Numbers in the news. Foreign secretary Boris Johnson is accused of misusing official statistics. Plus are disadvantaged students from Scotland less likely to go to university?
£350 million claim again
Boris Johnson has made the claim again that when the UK leaves the EU it will gain control of £350 million a week. The UK Statistics Authority has written to the Foreign Secretary to tell him it is a mis-use of official statistics to make this assertion. We take a look at why they have taken this action.
Disadvantaged students going to university
We look at two claims - is Labour Leader Jeremy Corbyn correct to say that there are fewer students from disadvantaged backgrounds going to university now. Plus - is it true that disadvantaged students from England are twice as likely to go to university than those from Scotland.
Spanish vets
Is it true that British vets train for seven years while in Spain it only takes a year to qualify?
The value of Half a Crown from 1887
A loyal listener and a friend were recently discussing a Half Crown coin that they found at a sale. They wanted to know how much it would be worth in today's money. The answer is not as straight forward as you might think.
Last on