Main content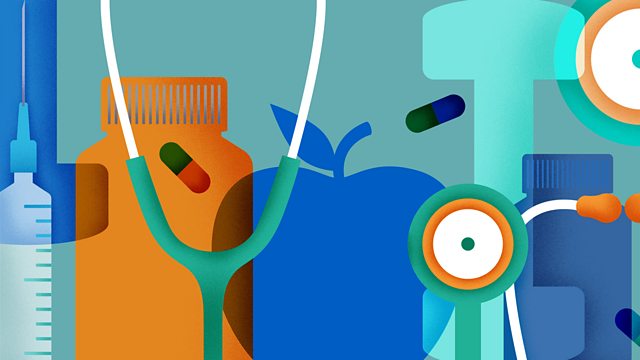 Addiction services; Schizophrenia; Hearts and cancer
Inside Health reveals the poor state of addiction services in England with personal testimony from a mother whose son died of a heroin overdose.
Inside Health reveals the poor state of addiction services in England with heroin and morphine related deaths the highest on record. Professor Colin Drummond raises concerns about a split in care between the NHS and Local Authorities since the 2012 Health and Social Care Act. And personal testimony is heard from Alison Bedford Russell whose son George died of a heroin overdose last year.
The Care Quality Commission, who is responsible for inspections, has found that 2/3 residential drug and alcohol treatment services failed to meet the required standard. Dr Paul Lelliott, Deputy Chief Investigator of hospitals at the CQC, explains what was discovered.
The correct use of medical language is a topic close to Inside Health so Margaret McCartney was naturally drawn to discuss news this week about the misuse of the term Schizophrenia.
And as London hosts the first ever Cardio-Oncology Summit in Europe, specialists from both fields discuss how to treat and prevent heart problems in people undergoing therapy for cancer.
Programme Transcript - Inside Health
Downloaded from www.bbc.co.uk/radio4
THE ATTACHED TRANSCRIPT WAS TYPED FROM A RECORDING AND NOT COPIED FROM AN ORIGINAL SCRIPT.  BECAUSE OF THE RISK OF MISHEARING AND THE DIFFICULTY IN SOME CASES OF IDENTIFYING INDIVIDUAL SPEAKERS, THE BBC CANNOT VOUCH FOR ITS COMPLETE ACCURACY.
INSIDE HEALTH
Programme 1.
TX:  19.09.17  2100-2130
PRESENTER:  MARK PORTER
PRODUCER:  ERIKA WRIGHT
Porter
Coming up in today's programme:  Cancer and hearts – I visit a clinic at the forefront of a new speciality that tackles the heart related side effects of modern cancer treatments.
And schizophrenia – Margaret McCartney explains why, contrary to what many people still believe, it has nothing to do with split personality.
But first a special Inside Health investigation into the state of addiction services in England.  Services that help people with drug and alcohol problems.  After a period of significant investment and fewer people abusing drugs like heroin the number of drug related deaths in the UK had been falling.   However, that trend has reversed recently.  Over the last three years the number of deaths involving heroin and morphine has doubled and last year's toll from all drugs was the worst on record.
Alison Bedford Russell was one of those affected.
Bedford Russell
My son, our son, George had mental health problems for the best part of a decade and he died just over a year ago of a heroin overdose.  His father and I and our close family and friends believe that his death was entirely preventable.  He'd wanted help, he didn't want to be a heroin addict but heroin, for someone with deep dark demons and mental health problems, can give an immense relief.  It's – in his words – it used to give him a euphoria and a sense of happiness that he couldn't find when he was feeling really dark.  He'd had two years of sinking into heroin abuse, before that he'd had the best part of a decade of mental health issues, he had severe adolescent depression.  And I think for us as a family it had been awful watching this highly talented, multiply skilled boy who at the end of prep school got the best All Rounder's Head Master's prize just disintegrating over a number of years.  You can ask yourself – why me as a parent – but actually it could happen to any – any parent of any child, regardless of your social standing, your colour, your creed.  And for him what would have looked good would have been to be able to have the addiction services alongside someone treating his mental health problems.  And if that had happened last year George almost certainly would not be dead today.
Porter
The recent rise in drug related deaths like George's coincided with a major change in the provision of addiction services in England.  As a result of the Health and Social Care Act in 2012 they were removed from the NHS and became the responsibility of local authorities.
Colin Drummond is Professor of Addictions Psychiatry at King's College London.
Drummond
Up till that time the NHS and local authorities jointly procured services, primarily from the NHS…
Porter
For drugs and alcohol?
Drummond
For drugs and alcohol.  And the money that was going into those services was ring fenced, so it couldn't be spent on other things.  After 2012 what's happened is that that ring fence has been removed and it's now the responsibility of local authorities…
Porter
And they're under a lot of pressure.
Drummond
They're under a huge pressure, I can understand that they have concerns too, but the issue with addictions is that it now sits outside of the NHS.  So we have a situation, for example, at the moment, where the Department of Health and NHS England are developing a five year forward strategy for mental health but addictions is not a part of that because it belongs now in local authorities.  And yet people with mental health problems, many have drug and alcohol problems as well, and many people who go for treatment for addiction have mental health problems.  So it's creating an artificial split in the services which if I find that confusing I wonder how confusing patients find it.
Bedford Russell
He got his university degree but in the last year he had slipped into heroin abuse over a summer, summer of 2014, and again I – he told me, he told me the problem, he told me he was feeling bad.  I phoned round trying to get him into services, was told that I couldn't get him into services, he had to get himself into services.  So we managed to get him to do that.  He hated it, he absolutely hated being on opiate substitute, which in his case was buprenorphine or Subutex and he weaned himself off very rapidly.  And actually with the help of the university, who were amazingly supportive, he got a really good degree in English and he was really well and because he was so well he was discharged without mental health support.  And as night follows day, it was our worry that he might fall back again and he did, he became depressed after about six months off heroin and so he went back into services.  But again he used to say – I can get my Subutex but I'm not getting my head sorted out.
Porter
Were the two services not talking to each other?
Bedford Russell
No.  No, they emphatically weren't, they were working in silos.  And so he had to be referred – his GP, who was very, very sweet and very nice and he liked her a lot, had had no training in psychiatry and was – worked very hard to try and get him into services but he was rejected on the basis that he was taking Subutex and he was deemed to be a bit unstable and too complex.
Porter
So he was refused access to mental health services because he was on treatment from the addiction services…
Bedford Russell
That's correct.
Porter
…but the addiction services weren't looking after his mental health side of things.
Bedford Russell
That's correct.  So essentially he was batted away from mental health services and we knew from the discussions we had with him and from the texts and writings that he was in a very dark place, he was in the power of heroin because it made him feel better, it was the one thing that made him feel better.  When he was rejected he was told – if you're feeling suicidal go to A&E or contact the Samaritans…
Porter
This was by the mental health services?
Bedford Russell
It's in the letter or contact MIND.  It was just hopelessly inadequate.  But what that then made him do is come off Subutex, which was protecting him from street heroin.  And then because he came off that and he was clean for six weeks he was discharged from the addiction services with no follow up, no follow up at all, having already shown that he had the capability of relapsing.  But actually because the commissioned service had changed, so they were called one thing and then they changed into another name and his original worker also changed, they hadn't really clocked that actually he is someone who was vulnerable to relapse.  And so he was discharged.  He was under the care of his GP, who as I say made every effort but was just not skilled to take on someone so complex.  We were talking to him as much as possible, his friends were as supportive as they could be but I mean I certainly had nightmares that what happened would happen.
Drummond
Perhaps most worrying of all is a sort of continual churn of providers.  In order to reduce the costs what's happened is that a lot of these services are put out to tender every two or three years and often the contract is awarded to the lowest bidder.  So money is being stripped out of the system but at the same time this churn of services that takes place every two or three years means that you could have a completely new provider.
Porter
These providers – I mean they may be people who have been working within the system locally, NHS people who've grouped together, or they may be a private company that's come from three or four hundred miles away that's just bidding for the contract.
Drummond
Exactly.
Porter
Now you're concerned that the rise in deaths is – I mean presumably it's a marker for poorer care.
Drummond
If you look at the people who do die from opiate overdose the majority of them are not in treatment at the time of death, they may have experienced treatment at some point in the past.  And I am concerned that might be because they're finding it harder to access treatment.  So I just wonder where all those people are now going who require detoxification.  And the answer partly is a few small third sector organisations have valiantly tried to pick up…
Porter
By third sector are you talking charities?
Drummond
Charitable organisations that provide treatment outside of the NHS provision.  But I think a lot of them themselves would say that they're not entirely equipped to manage people with really complex addiction problems and mental health issues.  And I do worry that we're actually failing the most complex people and the people who have the greatest level of need.
Drife
My name is Dr Jenny Drife, I'm a consultant psychiatrist, I used to be a consultant addiction psychiatrist until August last year.
Porter
You used to be?
Drife
I used to be.  So I worked as an addiction psychiatrist, as a consultant, for five years in a service which was – I was employed by the NHS and it was in partnership with the third sector.  And then last year the service was put out to tender and the contract was awarded to a third sector.  And I suppose I should say that I don't have any objection to working for the third sector.  I was working the same hours but my caseload increased probably five-fold, so rather than having 100 people that I was in charge of the prescribing for, it was 500 or 600 people.  And I found it impossible to have all those people in mind.
Porter
When you're talking about prescribing what…
Drife
Mainly prescribing opiate substitute medication…
Porter
So methadone and things like this?
Drife
Methadone and Subutex yeah.
Porter
It's a pretty complex area, you need to know what you're doing.
Drife
Complex and potential dangerous yeah.  So because there were fewer professionals and there was less flexibility within the service I didn't feel that those clients with the most complex needs were getting to see me or perhaps getting through the door.
Drummond
Another aspect of this is that a lot of services are now funded on a payment by results basis…
Porter
So they want motivated clientele who are reliable, they're probably not your average heroin addict.
Drummond
I think the incentive would be to take people who have a good outlook, I mean it may not be actively done in that way but if you have people who are motivated to accept treatment then you're likely to get better results than if you take on people with very complex chaotic lives.
Porter
Of course the great irony of all of this, Colin, is that if a local authority does cut back on the standard of services that it provides for whatever reason it's the NHS that picks up the tab.
Drummond
Yeah it's certainly a major worry that if you reduce the treatment that's being provided it's a false economy, the problem will appear somewhere else, it'll appear in police stations, it'll appear in A&E departments, GPs' surgeries.  Local authorities really don't have a huge incentive to reduce alcohol hospital admissions, for example, they don't have to pick up the bill for that. 
Porter
And how reflective are deaths of what's actually going on in the rest of the community?
Drummond
During the late 1990s there was a dramatic increase in the deaths, which was due to a rise in the number of people taking heroin and injecting heroin in particular.  But that epidemic subsided and in fact the number of people injecting heroin is continuing to fall.  But against that background the number of people who are dying from overdoses of heroin and morphine is actually rising quite steeply.  Now one suggestion is that that's because we have an ageing population of addicts who started their drug use in the sort of Trainspotting era of the '90s.  That probably is a factor, they're probably succumbing to a number of physical illnesses as they age.  But at the same time I find it very difficult to accept that an ageing process would create such a sharp turn in the death rate.
Porter
The other concern has been changing drugs that are used, looking at some of the stronger drugs that have been – like fentanyl – this super heroin if you like, that that might be claiming more lives.
Drummond
Certainly the fentanyl deaths that are recorded have been increasing but what I'm talking about is specifically heroin and morphine, which are related to illicit opiate injecting.
Porter
The lobbying power of the mental health sector has – I mean it's getting some prominence in recent years, mental health has moved up the political agenda – I don't see that happening with drug and alcohol problems per se, I mean they make the headlines but the average person who has a problem with drugs and/or alcohol and/or mental health issues as well hasn't got a big voice.
Drummond
It doesn't have a big voice, I think there's partly an element of stigma around addictions where some people still view it as a self-inflicted problem rather than it being an illness, as it's recognised by the World Health Organisation and others.  Amongst people with mental health problems, people with addiction are the most stigmatised group.  If ever there was a case for joint working and joint commissioning between the NHS and local authorities it is now.
Porter
Professor Colin Drummond.
And that separation of addiction services from general mental health provision and the resulting lack of coordination between the two has been highlighted in the latest Drug Strategy as something that needs addressing.  So the government is aware.
But to compound the problem Inside Health has also discovered that many of the new local authority funded services are not up to scratch.  Indeed we have learned that most residential drug and alcohol treatment facilities in England, where people go for detox, have not met the required standards when assessed by the Care Quality Commission.
Dr Paul Lelliot is Deputy Chief Investigator of Hospitals at the CQC.
Lelliot
We've inspected just short of a hundred and about two-thirds of them have breached one or more regulation.  And what I mean by that is that their care treatment, how they run their service, is not in line with the regulations laid out in the Health and Social Care Act.  Two-thirds of services being in breach – that's a high proportion.  Our biggest concerns were about the safety of the care being provided.  When people require residential care for coming off drugs and alcohol they often have co-existing physical health problems or mental health problems and it's really important that you assess those, understand the risks that you're undertaking by helping the person withdraw from drugs and alcohol and that you manage those risks properly.  Now too often those assessments of risks weren't being made properly.  We also found examples where staff were not following national guidance on supporting people coming off drugs and alcohol.  This is a medical procedure and it carries risks and there's a very large body of research evidence about what is safe and effective in helping people come off drugs and alcohol and it's really important that the staff follow that.  Now obviously to follow the guidance the staff have to have the skills to do that and we found that in too many residential units the staff didn't have those skills.  The doctors didn't have specialist training in substance misuse and in some of the services we visited neither did the nurses.
Porter
What sort of powers do you have to put the situation right?
Lelliot
We have a range of powers.  Usually we use what are called civil powers which is about enforcement.  So we can issue notices that require the services to make certain improvements.  In more extreme cases we can take action to either place conditions on their registration, which means that they can't keep providing care without fulfilling certain conditions.  And in the most extreme cases we can cancel their registration, which means that they would have to close down.
Porter
Have you had to close anyone down so far?
Lelliot
We've taken action to cancel the registration of two services.  And we've issued warning notices, which are a significant form of enforcement, against 10 more.
Porter
So what do you think might have gone wrong here?  I mean the services have undergone a profound change four or five years ago, do you think that could be factor?
Lelliot
What I do know is that there have been changes in the landscape of provision, that responsibility for commissioning, that is kind of purchasing these services, shifted from clinical commissioning groups, which are health commissioners, to local authorities.  We also know that in recent years a lot of the NHS inpatient units have closed down and that care has been transferred to independent sector providers.
Porter
What can you – the CQC – do to ensure that you keep a very close eye on it, what do you do if you have concerns about national service provision?
Lelliot
Well the Care Quality Commission is accountable to Parliament, so we are accountable to government, we also see ourselves as being accountable to the public.  We can and do draw the Secretary of State's attention to issues of concern.
Porter
Paul Lelliot from the CQC.  As usual, you will find useful links to the background to this story on the Inside Health page of the Radio 4 website.  Where you can also listen to a longer interview with George's mother Alison.
The correct use of medical language is a topic close to our hearts here at Inside Health so we were naturally drawn to the discussion in the news this week about the misuse of the term schizophrenia.  According to the charity Rethink Mental Illness the term is still widely misunderstood and thought by many to mean split personality.
Dr Margaret McCartney is in our Glasgow studio.  Margaret, I don't know about you but I often find myself correcting people.
McCartney
Absolutely and I have to say that a big source of mistake is in the media.  And I find that the term schizophrenic is often used as either a term of abuse, which is just unacceptable, or it's just being used wrongly, for example, saying that our attitude to Brexit is schizophrenic, for example, from one headline recently, which just makes no sense whatsoever.
Porter
But this misuse stems around one central misunderstanding and it's that the term schizophrenic somehow means splitting, so people might be blowing hot and cold on an issue like Brexit, for instance.
McCartney
Yeah, so we all know our Greek Mark, I'm sure you do, I don't, I had to look it up but the Greek origin of the word schizophrenia means split mind and it was first used in 1908 by a Swiss psychiatrist called Eugene Bleuler.  And he was trying to describe some of the symptoms that people with schizophrenia suffer from, that their emotions are somehow disrupted.  But he never meant that there was some kind of split personality, two personalities in one person, that has never been the meaning.
Porter
I mean Margaret all the people who do misuse the term, I mean you can understand why looking at the origins.  I mean when you talk about a split mind the natural assumption, particularly from a lay person, is that this is something to do with different personalities.
McCartney
Yeah and that's a much rarer condition called multiple personality disorder, usually called dissociative personality disorder now.  And that's much more when one person is meant to have two or three or more different personalities inside them.  Schizophrenia is something completely different.  What's interesting is the experience in Japan.  So in 2002 in Japan they decided that the term schizophrenia was no longer useful and schizophrenia in the Japanese does come from the translation for a mind split disease and they changed it over to a new term which in translation would mean integration disorder because they felt that much more explained to the population what it was – the fact that it was something that could be treated and something that could be controlled, not something that was dangerous and unpredictable.  They had a big public education attempt at the same time and they noticed that newspaper coverage, when it mentioned the integration disorder, afterwards was much more sympathetic and more accurate.
Porter
So may be a name change is in order.  Thank you Margaret.  And there is more information on what schizophrenia really is, and how it affects people, on our website.
Now to a new speciality that has arisen out of the success of another.  Tomorrow, London hosts the first ever Cardio-Oncology Summit in Europe, where specialists from around the world will be discussing how to treat and prevent heart problems in people undergoing therapy for cancer.
Over the last 12 years Alexander Smale has had two courses of chemotherapy for two different cancers and his heart has been affected.
Smale
I started to have some periods of breathlessness but I just put it down to probably over-exerting etc.  And then I collapsed on the golf course and at that stage they did an echo which showed there was some problem with my heart.
Porter
And how long after your last bout of chemotherapy was that?
Smale
It must have been about two and a half years.  And I was seen by Dr Lyon and his team and I had to have a chair to push me up to the ward.  I then spent two weeks while they adjusted the mediation…
Porter
So your breathing was pretty bad at that stage?
Smale
It was very bad.  He said I was probably suffering from cardiomyopathy probably as a result of my chemotherapy.
Porter
So the heart muscle had been damaged as a result of your chemotherapy?
Smale
Yes.
Lyon
My name is Dr Alexander Lyon, I'm a Consultant Cardiologist at the Royal Brompton Hospital.  Over the last two to three decades there's been a dramatic improvement in oncology and with that survival and we're now seeing many more people with heart problems as a result of their cancer treatments.  This is also due to the development of new targeted or designer cancer drugs which are very effective at treating cancers but we now understand the biology of the cancer and the heart muscle have lots of similar properties and what is causing growth in the cancer may be important for survival in the heart muscle.  And therefore drugs that inhibit these molecular pathways driving cancer are damaging the heart.  And there are some very famous examples such as Herceptin and more and more of these new therapies and hence in the last decade we've had an explosion of heart problems caused by modern cancer drugs.
Porter
Can you put the scale of the problem into perspective – I mean how likely is someone – it'll obviously depend on the treatment and their illness – but how likely is someone to develop a heart problem following conventional cancer therapy?
Lyon
Much of the risk depends on what their pre-existing heart health is like and if they're a smoker or have diabetes, hypertension.  We do find some people who are very fit and healthy still get the problems with the cancer treatments but certainly pre-existing heart problems raise the risk.  So when I see patients we have to personalise what we quote as a risk to the person.  It could be a one in 20 risk or it could be a one in five risk.  Not everybody will have heart problems but our view is that we should be monitoring the heart during the period when people are having treatment so if we can pick up a problem early then we can use modern cardiology care to intervene and support the heart so that they get the best cancer treatment safely.
Stanway
My name is Dr Susie Stanway, I am a practising medical oncologist based at the Royal Marsden and I specialise in treating breast cancer.  Many of the treatments that we use do have potential to cause damage to the cardiovascular system.  And increasingly we're not waiting for problems to happen and then be reactive in referring them to specialists.  But I think that we are raising the suspicion of people who have risk factors and maybe more likely to develop cardiac-toxicity from our treatments and referring them even before we start to try and optimise their cardiovascular system before we start our treatment.  And I think that that's probably a paradigm shift in how we've historically done things.
Porter
Let's use Herceptin as an example, I mean what sort of complication rate would you expect to see?
Stanway
So I think it's significant to be mindful of it but I also think that it's a fantastic drug, it's revolutionised our treatment of this kind of breast cancer so I think that we need to keep it in perspective.  I would say in the order of between one and three people in a hundred may have some kind of significant problem.  But we may also be seeing subclinical problems that won't cause a patient's symptoms necessarily but where we can see radiological evidence that their heart might not be working like it was before they had treatment.  The good thing about Herceptin is that often it's reversible.  So one can pick the problem up, implement a strategy and then we can often restart the drug again.
Lyon
I don't know when someone's going to have a heart attack but I do know when they're going to go into an oncology centre and be given chemotherapy or a prescription for a tablet that can carry cardiac problems.  Where possible if we see that there are risks we can use closer monitoring with modern cardiology technologies imaging, such as heart scans, blood tests for measuring early levels of heart injury, because if they're all normal we can be reassured that the patient is having their cancer treatment safely, if we pick up early signs that the heart's under strain what we do is then start using more heart medicines to support the heart through the treatment.
Porter
What sort of problems are patients likely to develop?
Lyon
So the most common problem is the condition of heart failure.  This is where the heart muscle isn't pumping with the normal strength.  Some people become breathless and some people develop swelling of the legs, due to fluid retention, but breathlessness and reduced energy levels are the most common symptoms.
Porter
And what's actually happening to the heart in those cases?
Lyon
So we have evidence from research that the chemotherapies tend to cause a damage to the heart, some of that damage is reversible, if we pick it up early, other parts of the damage may be more irreversible and we can see scarring on the heart in heart scans.  The more modern cancer drugs – a little bit more complicated because with imaging we're seeing less damage but lots of functional problems, that's to say the heart can get very weak very quickly but we can rescue it back to normal very quickly.  The balance is how important it is to keep on the cancer treatment.  So my first question to the oncologist, when I have a patient who's having problems is, is the cancer responding to this drug because if it is we will move mountains to try and support the heart so they can continue the drug.
Porter
Alex Lyon talking to me at the Brompton Hospital in London and there are more details of tomorrow's Cardio-Oncology summit on our website.
Just time to tell you about next week when I will be finding out why so many people struggle with blocked ears after flying, diving or a heavy cold, and what's the best way to treat the problem.  So if you've gone deaf after your summer holiday abroad make sure you join us to find out more.  
ENDS