Main content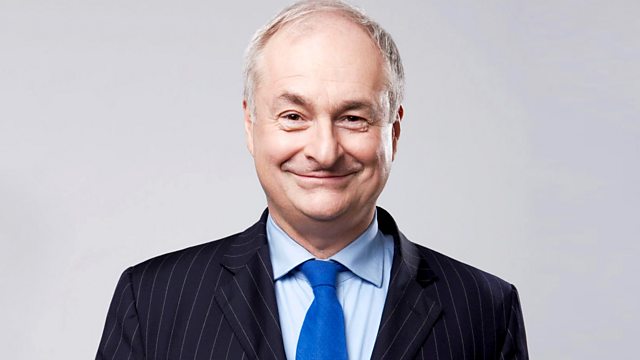 Paul Gambaccini asks the questions in the last semi-final in the current series of the wide-ranging music quiz.
(12/13)
Benjamin Britten's 'War Requiem' was commissioned for the opening of the rebuilt Coventry Cathedral in the 1960s - but do you know which composer's choral work 'The Beatitudes' was also first unveiled on that occasion? And if that's not the kind of 60s music you're steeped in, try this: which California band had Grace Slick as its singer?
There's just one place left in the 2017 Final of Counterpoint. The three heat winners who return to face Paul Gambaccini's questions today will have to prove that their knowledge is wide-ranging enough to get them over the final hurdle in the race for the trophy. And they'll have to identify music from much longer ago than the 1960s, and from much more recently too, if they're to stand a chance.
As always, there'll be plenty of musical treats, some of which will be familiar, and others that might whet your appetite for something new.
Producer: Paul Bajoria.
Music Played
The Magnificent Seven & Music

Independent Record Labels of the 80s

Today's semi-finalists

EDDIE ALEXANDER, a primary school teacher from South Woodham Ferrers in Essex

MAX ESPENSEN, a medicinal chemistry research scientist from Leytonstone in East London

RICHARD SEARLE, a software developer from London.