Main content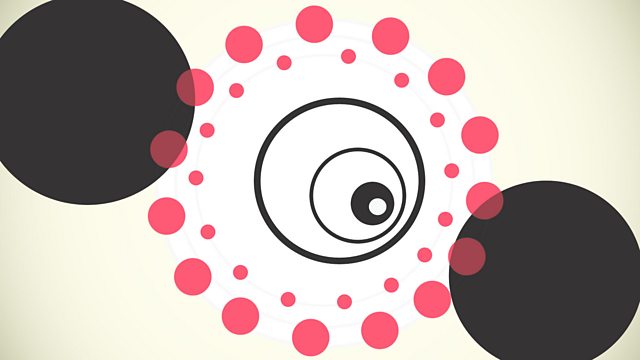 The First Dot
A simple word for a significant mark. Where would we be without the dot? Janet Ellis dashes between its many appearances across history, from cave art to the polka-dot.
Janet Ellis explores the etymology of the word 'dot'. it's all to do with pus and phlegm. A 40,000 year old dot that may help change our understanding of the behaviour of Neanderthal man and, move over colouring books, dot to dot is the new craze.
Janet tries, literally, to find the first dot.
The simple dot is one of the first marks ever made. Later, the dot helped make sense of the written word and, in the digital domain, its use helps everything work. Somehow, from being a word probably uttered infrequently, it is now absolutely part and parcel of our vocabulary.
Each programme in this series circles a different aspect of this simple mark.
From the morse code that could have saved the Titanic, to Harold Pinter's love of those three dots... the first Braille newspaper, royal polka-dot socks, to the conceptual art of a young Aboriginal artist - just some of the dots you'll encounter when you join the dots.
A former Blue Peter presenter, Janet Ellis has presented several features for BBC Radio 4, appears regularly on Broadcasting House reviewing the papers, and on Channel 5's The Write Stuff. Her first novel, The Butcher's Hook, was published in 2016 and longlisted for the prestigious Desmond Elliott Prize. She has been a judge for the Costa New Novel Prize and was awarded an MBE for services to charity and theatre in 2016.
Contributors to this first programme include Dr Tania Styles of the Oxford English Dictionary, and Professor Paul Pettitt from the Department of Archaeology at the University of Durham.
Producer: Caroline Raphael
A Dora production for BBC Radio 4.