Main content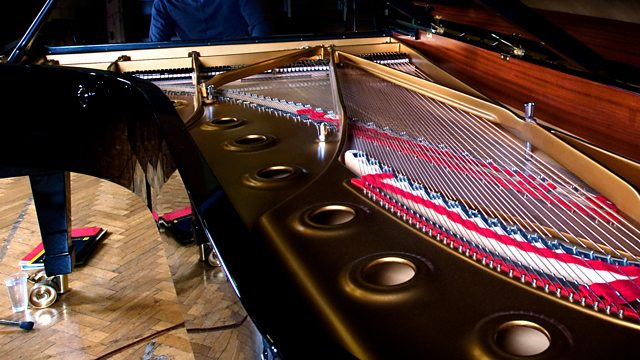 Veracini, Brahms and Schubert
From Welsh music festivals in Fishguard and Machynlleth, Podger and Swiatkiewicz perform Veracini, pianist Anna Tsybuleva performs Brahms and the Vienna Piano Trio play Schubert.
This week's concerts are from festivals held in North Pembrokeshire and the picturesque mid-Wales market-town of Machynlleth. The Fishguard International Music Festival which was established in 1969, takes place in a series of locations in the area. Recorded in the Oak Hall at Rhosygilwen Mansion in the rural landscape on the borders of Ceredigion and Carmarthen, the Russian pianist Anna Tsybuleva performs an early sonata by Brahms, his second in F sharp minor. Every August since 1986, the Tabernacle in Machynlleth has been home to an international music festival. Today Rachel Podger joins Marcin Świątkiewicz to perform Francesco Maria Veracini's Sonata No 12, Op 2. Also from Machynlleth, the Vienna Piano Trio perform Schubert's Trio in B flat major, composed during a period of unrest and war in Europe in 1812.
Presented by Christopher Cook.
Veracini: Sonata No 12 in D minor, Op 2
Rachel Podger, violin
Marcin Świątkiewicz, harpsichord
Brahms: Piano Sonata No 2 in F sharp minor, Op 2
Anna Tsybuleva, piano
Schubert: Trio in B flat major, D28
Vienna Piano Trio:
David McCarroll, violin
Matthias Gredler, cello
Stefan Mendl, piano
Produced by Luke Whitlock.