Main content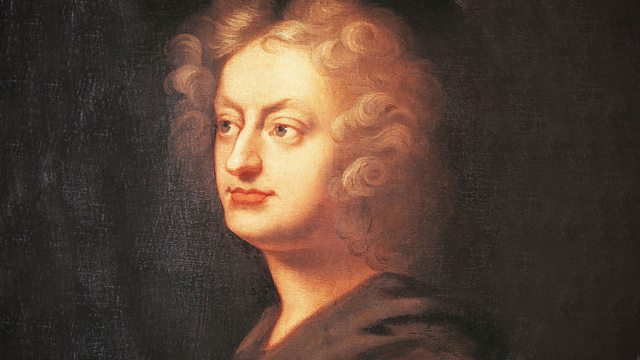 Take me to Church
Composing during a period of religious battles and upheaval, presenter Donald Macleod takes a look at the sacred music of Henry Purcell.
Presenter Donald Macleod explores the sacred music of Purcell, written in an era of violent religious tensions.
Church services always played a major part in Henry Purcell's daily routine - from an early age he was a chorister in the Chapel Royal, and was later appointed Westminster Abbey's organist at the age of twenty, a post he retained for the rest of his life.
Apart from the singing of simple unaccompanied psalms, music in church had been banned during Cromwell's Protectorate but with the Restoration, Charles II re-established the Chapel Royal as the country's major focus of musical life. Barely out of his teens, the young Purcell seized the opportunity to write the full-blown anthems demanded by Charles for religious festivals. From devotional music written for daily services to the dramatic music for the funeral of Queen Mary, Purcell adapted to the demands of all the monarchs he served. Yet he was equally at home writing simple hymns to be performed at home or in small gatherings, such as those published in 1688 as part of the Harmonia sacra anthology.
Henry Purcell: Voluntary in C, z714
Davitt Moroney (organ)
Henry Purcell: Blow Up the Trumpet in Sion
Choir of Trinity College, Cambridge, Richard Marlow (conductor)
Henry Purcell: Magnificat and Nunc Dimitis in B flat
Choir of Christ Church Cathedral, Oxford, Simon Preston (conductor)
Henry Purcell: Harmonia Sacra Selection
A Morning Hymn: Thou wakeful Shepherd, z198
Jill Feldman (soprano), Davitt Moroney (organ)
An Evening Hymn on a Ground: Now that the sun hath veiled his light
Andreas Scholl (countertenor), Accademia Bizantina, Stefano Montanari (conductor)
Henry Purcell: Laudate Ceciliam - from Ode for St Cecilia's Day, z329
James Bowman (countertenor), Mark Padmore (high tenor), Michael George (bass), The King's Consort, Robert King (conductor)
Henry Purcell: Funeral Sentences for the death of Queen Mary
Equale Brass Ensemble, Monteverdi Choir and Orchestra, John Eliot Gardiner (conductor).