Main content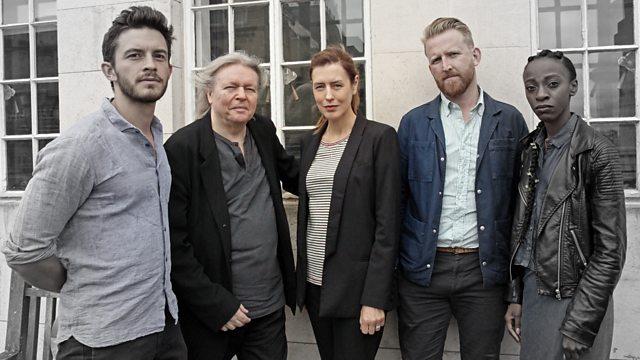 The Mother
Florian Zeller's devastating and funny stage play starring Gina McKee.
Florian Zeller's acclaimed stage play is a portrait of a mother coming to terms with the 'empty nest' effect, soon after the departure of her two children who have found partners and new lives for themselves.
Translated by Christopher Hampton
Featuring music by Philip Glass, Christopher Hampton's regular collaborator.
Told in an original and ingeniously fractured style, the play charts the woman's descent into a world of imagination and make-believe. Can we trust anything she or the other characters say? Are their appearances indeed figments of her imagination?
Christopher Hampton is surely our foremost translator (Art, God of Carnage) as well as outstanding playwright (Liaisons Dangereuses, The Philanthropist etc.) again translates with effortless skill and comic timing.
Gina McKee (Our Friends from the North / Wonderland / Notting Hill / Atonement) reprises her stage role from Bath and London's Tricycle Theatre, as the troubled matriarch, relying too heavily on white wine and pills. In scaldingly comical exchanges she accuses her husband (Tom Goodman-Hill) of seeing a mistress when he claims to be at conferences or working late.
She trains her - sadly oppressive - attention on their son (Jonathan Bailey) who can't reciprocate her affection: he's obsessing about his girlfriend (Kesiah Joseph) with whom he's just had a blazing row. Will the Mother's attempts to stoke the flames of antagonism between them succeed?
Credits
| Role | Contributor |
| --- | --- |
| The Mother | Gina McKee |
| The Father | Tom Goodman-Hill |
| The Son | Jonathan Bailey |
| The Girl | Keziah Joseph |
| Writer | Florian Zeller |
| Director | Peter Kavanagh |
| Producer | Peter Kavanagh |