Main content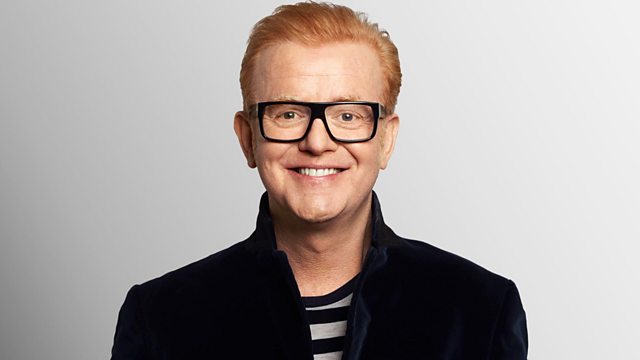 Fiona Bruce and Tree Climbing
Fiona Bruce tells Chris about the 40th series of Antiques Roadshow and Great Job Wednesday stars professional tree climber James Aldred.
Chris is joined by Fiona Bruce who talks us through four decades of the Antiques Roadshow with the programme's first ever presenter Bruce Parker, the longest serving team member Dave Battie and reminds us of that unforgettable Van Dyck painting. On Great Job Wednesday Chris meets James Aldred, the man who climbs trees for a living and discovers what lies above the world's rainforest canopy. Vassos is joined in the Sports Locker by heavy weight boxer Hughie Fury. Chris gets excited for the new Goodbye Christopher Robin film when Will Tulstin's parents contact the show. For today's Top Tenuous Chris asks for your claims to the fame of mashed potato and hears from listener Debbie who reveals she used mashed potato instead of ice cream for magazine shoots. Today's Pause For Thought comes from writer and musician Jahnavi Harrison.
Clips

Pause for Thought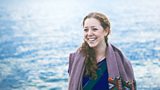 Writer and Musician, Jahnavi Harrison.
Last week when I was in, it was Roald Dahl day and you had that wonderful interview with his great niece Emma. Later I was thinking about how well he understood the world from a child's perspective, perhaps, as we've heard from his family members, because he never lost his own connection with it. That afternoon I came out of my front door and immediately caught the eyes of one of the little boys playing in the street outside. 'Scuse me is that your car?' He asked from a distance.
 We live on a cul-de-sac, and our house is at the end, in the sac part, so my car was sticking out into the road. 'Yes….' I said, anticipating the next question. 'Do you want me to move it?' By now the other children had pulled up their bikes next to his, maybe in moral support, just in case I said no. "Yeah," he said with all seriousness. "It's in our way. Because normally we like to go round and round with our bikes, but we can't because it's uh…he trailed off and then he gestured, demonstrating with his hands the highly inconvenient shape they had to cycle in to go around my car. I happily obliged, while they all stood on and watched me re-park.
 It brought a huge grin on my face, remembering the times where things like that meant so much to me too. As I continued through the nearby fields, I crunched over fresh horse chestnuts that had plopped from the trees - just prising those glossy conkers out of their cases and hoarding them in my pockets and my bedroom window ledge every autumn - the best! Then, after rain and a cloudburst of sunshine, I saw a triple banded rainbow! I got home feeling really alive and full of inspiration! It seems so easy to lose connection with this child-like sense of wonder and curiosity. In Krishna's teachings he says that when we look at the world with freshness, open to learn and discover, there will be a lesson to learn in everyone I meet, and everything I see. I'd never want to go back to childhood tantrums and learning times tables again, but I hope I can hold onto the curious eyes and open heart, and keep seeing magic all around.