Main content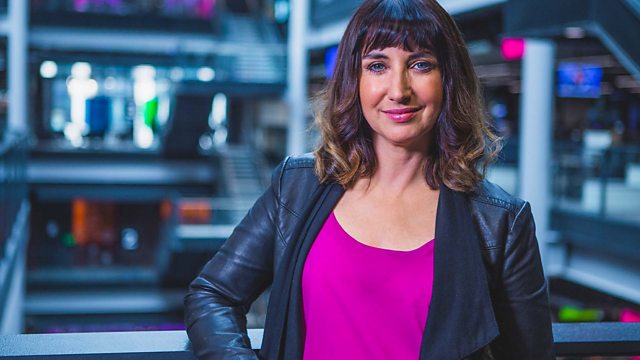 Back to Class
Consumer magazine. In Swansea, Wales's fastest-growing student city, Rachel Treadaway-Williams gets some tips on staying solvent on a student loan.
Whether you are back to school or off to college, X-Ray is here to help you make the most of the school or college year ahead. Rachel Treadaway-Williams and Lucy Owen visit Swansea, Wales's fastest-growing student city. While Lucy finds out how students can keep themselves and their belongings safe, Rachel gets some top tips about staying solvent on a student loan. Omar Hamdi visits Glyndwr University in Wrexham and helps three students feel more confident about cooking for themselves, while Rachel challenges a family with school-age children to go on a screen detox.
Campus cops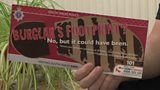 This month thousands of students are going back to class, as the new term begins at schools, colleges and universities across Wales.
For many undergraduates that means sharing digs with friends - but where there are students there are also opportunist thieves.
Think about it - five students in a five-bedroom house. That's 25 smartphones, 25 laptops, at least one state of the art TV and a games console; not to mention cash, bank cards, passports and car keys.
David Thomas is more security conscious than most students, but a burglar still managed to break into his terraced house while he and four housemates were home for Christmas.
He told X-Ray: "I came back and the whole house was basically upside down. I noticed the mini fridge had gone... our TV and Xbox, a Wii and an amp had all been taken.
The burglar was eventually caught, but the experience left David and his housemates shaken and angry. "We paid for those things and obviously we are students," he said. "We can't afford to buy new TV's and all that. Gutting it was, to be honest.
Luckily, David was supported by a special team of police officers who work with universities and colleges in Swansea. The team aims to educate young people before the same thing happens to them.
One of the ways they do this is by going door to door in student areas of the city - and they don't wait to be invited in. If the front door is unlocked or open they'll walk right in, just like a cheeky burglar might do.
X-Ray reporter Rachel joined student liaison officer Sergeant Andy Phillips and his team of officers and student volunteers on patrol one afternoon...
Out of 100 properties they visited, 15 had a door or ground floor window open. In one house Andy and Rachel were able to wander around for several minutes despite Andy shouting his presence as he entered.
In each house Andy left the young occupants a souvenir of his visit – a leaflet about home security with a menacing boot print on the front cover - because next time it might not be Andy coming through the door; it could be a burglar.
Sergeant Andy's tips to beat the burglars:
·        Don't attach your name or address to your house keys;
·        If you have a back gate or entrance, make sure it's kept shut and secure at all times;
·        Make sure all doors and windows are locked when you head out;
·        Avoid keeping spare keys hidden under the front door mat or in other locations outside the property;
·        Keep valuables safely away and out of sight from windows;
·        If you're going home for the holidays, take all your valuables with you and make sure everything is locked;
·        Protect your valuables with Immobilise. This property register service is free to use and used daily by police to trace owners of lost and stolen property.
Lost photos: appeal update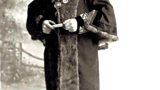 In July, we appealed for the owner of some old photos to come forward after they were found in furniture donated to a Welsh charity.
The appeal featured in our Photography programme on July 21st.
Back then, chief executive Tom Clarke told X-Ray: "We have some photos... that look like World War One and that era - about a hundred years ago. So we have a gentleman clearly dressed for action - one of the Welsh regiments by his uniform.
"We have the Margam Cottage Hospital, and we also have a twin of pictures - one man dressed as a guardsman, the other dressed as a mayor. We think it's the same person and it would good to reunite the photo with an interested party."
Among the collection were lots of old school photos. Tom said: "We have pictures of staff and pupils, hockey going on here - maybe an educational theme emerging - but many people living today will recognise the people in these pictures."
Two months later and our hunt for the rightful owner of the lost photos is at an end. But we're not going to spill the beans yet!
For the full story you'll need to watch our new series which starts on Monday October 2nd.
Credits
| Role | Contributor |
| --- | --- |
| Presenter | Lucy Owen |
| Presenter | Rachel Treadaway-Williams |
| Reporter | Omar Hamdi |
| Series Producer | Samantha Rosie |