Main content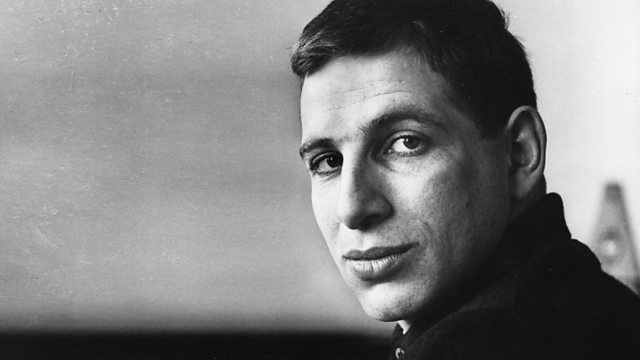 Alexander Goehr discusses his composition teaching at Cambridge University, with Donald Macleod.
Alexander Goehr discusses his composition teaching at Cambridge University with Donald Macleod
All this week, Donald Macleod is in conversation with Alexander Goehr at the composer's cottage in a village outside Cambridge. Sandy (as he's universally known) was born in Berlin in 1932, the son of the conductor Walter Goehr and pianist and photographer Laelia Goehr. The family moved to England in 1933. In his early twenties, Sandy became a central figure in the Manchester School of post-war British composers. By the early sixties he was considered a leader of the avant-garde in the UK, but he never committed himself to any movement or school in particular and throughout his life, Sandy has continued to look over his shoulder at the past as much as he has sought new musical horizons of his own. in 1975 he was appointed Professor of Music at the University of Cambridge, where he remains Emeritus Professor.
Over the years, Sandy has taught many of this country's leading composers including Thomas Adès, Julian Anderson, Robin Holloway and George Benjamin. And so, in today's programme Donald asks Sandy how composition can be taught. Sandy also discusses some of his dramatic compositions which draw on sources and stories from the past such as Arianna and Moses.
O Teseo, O Teseo mio - from Arianna (1995)
Ruby Philogene (mezzo-soprano), Arianna Ensemble, William Lacey (conductor)
To the man who emanated light, from 'The Death of Moses', Op 58 (1993)
Cambridge University Musical Society Chorus, Instrumental Ensemble, Stephen Cleobury (conductor)
Piano Quintet, Op 69 (2000)
Daniel Becker (piano), Elias Quartet.