Main content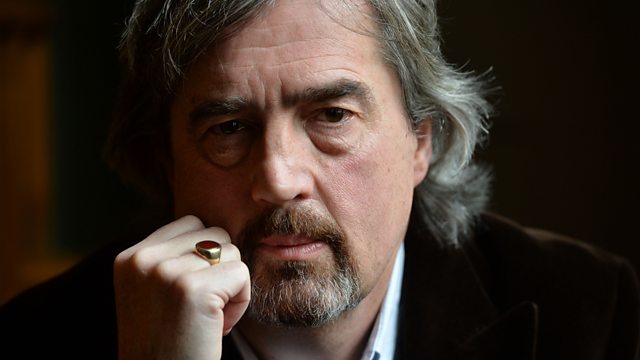 Sebastian Barry
Michael Berkeley's guest is prize-winning Irish writer Sebastian Barry, whose musical choices include Bruch, Handel, Rodrigo, Bach's Cello Suites and Alfred Deller.
Sebastian Barry's great-grand-father was a traditional Irish musician, who played on the wooden flute and piccolo. His mother was an actress at the Abbey Theatre in Dublin; his aunt Mary O'Hara had a huge career as a singer and harpist with her own series on the BBC. Little surprise then that Sebastian Barry's writing is musical in the widest sense; full of the rich music of everyday speech. It's an impressive body of work: fourteen plays, two volumes of poetry, and nine novels. Two of his novels, "The Secret Scripture" and the latest, "Days Without End", have won the coveted Costa Book of the Year prize. When he thanked the judges earlier this year, Barry declared: "You have made me crazy happy from the top of my head to my toes in a way that is a little bit improper at sixty-one."
In Private Passions, Sebastian Barry talks to Michael Berkeley about the "gaps" in Irish history he has explored in his books: areas which are touchy, taboo, and perhaps deliberately forgotten now, such as the fate of those who were Catholic, but loyal to Britain. He reveals too that his latest novel, a love story between two young soldiers, was inspired by his son coming out as gay.
Music choices include Bruch's Violin Concerto; Handel's "Judas Maccabaeus"; Alfred Deller singing "Three Ravens"; Bach's Cello Suites; and his aunt Mary O'Hara singing a song written by Sebastian Barry's own mother.
Produced by Elizabeth Burke
A Loftus production for BBC Radio 3.