Main content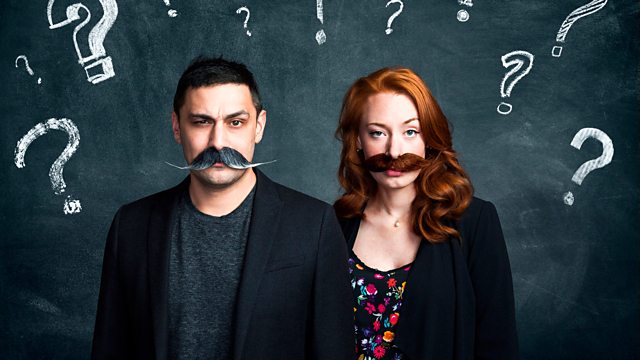 The Curious Cake-Off
Drs Rutherford and Fry compete to make the perfect sponge to investigate the chemistry of cake.
Can chemistry help us bake the perfect cake?
Listener Helena McGinty aged 69 from Malaga in Spain asks, "'I have always used my mother's sponge cake recipe. But is there a noticeable difference in the outcome if you vary some of the ingredients, or the method?"
In this episode Hannah and Adam go head to head in a competition to create the perfect cake using the power of science.
They are aided by materials scientist Mark Miodownik, from University College London, with tips on how to combine the ideal ingredients and trusted techniques to construct a structurally sound sponge.
Jay Rayner, food critic and presenter of Radio 4's The Kitchen Cabinet, is on hand to judge the results. But who will emerge victorious in this messy baking battle?
Presenters: Hannah Fry, Adam Rutherford
Producer: Michelle Martin.
Why do you see faces in unexpected places?
Podcast
Science sleuths Dr Adam Rutherford and Dr Hannah Fry investigate everyday mysteries.