Main content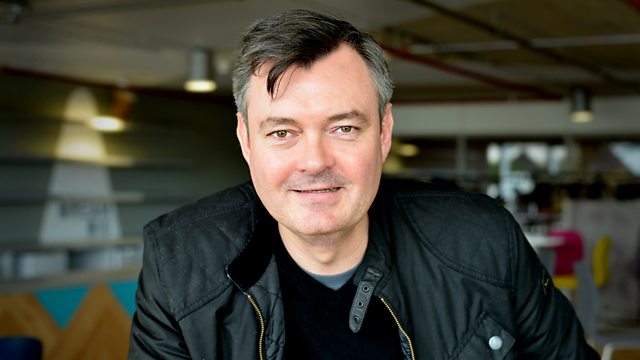 The Steamie's 30th anniversary with Tony Roper and Dorothy Paul; Marc Almond.
Grant Stott sits in, celebrating 30 years of The Steamie with writer Tony Roper, Libby McArthur, who currently plays Dolly, and Dorothy Paul, who played Magrit in the TV film.
Grant Stott celebrates 30 years of The Steamie with the genius behind the story of Glesga washerwomen, Tony Roper; Libby McArthur who plays Dolly in the current production; and the comedian who brought it to life in the famous TV production, Dorothy Paul.
Grant will be chatting to Marc Almond from Soft Cell ahead of the release of his new solo album Shadows and Reflections.
He talks to Nigerian poet and author Ben Okri about his collaboration with artist Rosemary Clunie resulting in a book illustrated with paintings, The Magic Lamp Dreams of Our Age.
Bright Light Bright Light performs a live music session from the Edinburgh studio ahead of his guest spot on the Erasure tour.
Our Tuesday Review team Pasquale Iannone, Andrea Mullaney and Peter Ross take on the top telly shows of the moment: Strike - The Silkworm, Doctor Foster, and Philip K Dick's Electric Dreams. They also give us their recommendations for cultural events and endeavours to take part in this week.
Rob Thomas aka Bright Light Bright Light