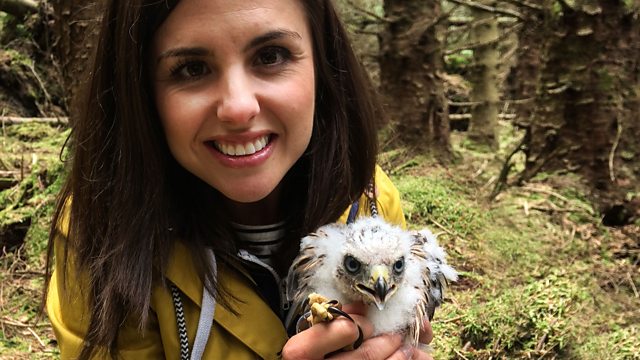 Every day this week, John Craven and the Countryfile Diaries team - Keeley Donovan, Jules Hudson, Paul Martin, and Margherita Taylor - bring you the most interesting stories of the season.
In today's programme, Margherita finds out why hayfever is on the rise and what we can do to keep the summer sneezes at bay. Meanwhile, Keeley discovers how wildlife crime is having a devastating effect on our fledgling birds of prey. Jules tries out the very latest in comfortable camping, when he and his four-legged friend Teddy go 'champing', spending the night in a disused church. We'll be giving you the inside track on some of Countryfile's favourite places to spot birds this season. And Paul shows you how to grow your own fruit and veg, even in the smallest of spaces.
Last on
Hayfever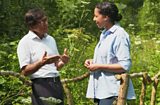 Summer is the height of the hayfever season where trees, grasses and weeds wage war on innocent allergy sufferers. With many people believing they are suffering from a permanent cold instead, is there a way of definitively diagnosing hayfever and what are the reasons behind the predicted increase? Margherita Taylor is on the Isle of Wight to find out about a unique study looking at the hayfever epidemic, before venturing into the big smoke to find out why it's not just confined to our countryside.
Champing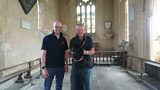 If you don't fancy getting caught in the rain under canvas this summer then perhaps champing is for you. Inspired by glamping this latest craze encourages people to get out and about in the countryside before pitching up in one of their historic buildings. Jules Hudson, and his dog Teddy, are in Northamptonshire to meet Peter Aiers from the Churches Conservation Trust to find out how it all started. If you want to find out more about champing click here.
Goshawks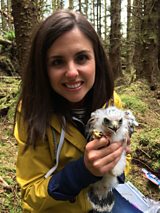 In early summer all over the UK, new chicks come of age and make the great leap into the unknown. In a first for UK television, Keeley Donovan is with a team from Forest Enterprise Scotland as they use satellite technology to find out why Goshawk numbers are so low in Scotland.
Anyone for tennis?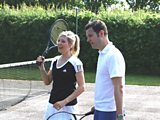 Kent's sunny south facing slopes are ideal for growing the Wimbledon Tennis Tournaments favourite snack, strawberries. After showing off his on court skills with Naomi, Matt Baker meets Marion Regan of Hugh Lowe Farms in Kent. They've been supplying Wimbledon with strawberries for more than 25 years. Like tennis, strawberry growing has evolved into a slicker game over the last few decades. New varieties of plants and the use of poly-tunnels mean that what was once a five week season now lasts five months. Oh and apparently they taste even better too! 
Vertical Veg
Paul meets an inspirational gardener to find out how you can grow your own fruit and veg patch in the smallest of spaces.
Credits
| Role | Contributor |
| --- | --- |
| Presenter | John Craven |
| Presenter | Keeley Donovan |
| Presenter | Paul Martin |
| Presenter | Jules Hudson |
| Presenter | Margherita Taylor |
| Series Producer | Rebecca Nunn |
| Executive Producer | William Lyons |