Main content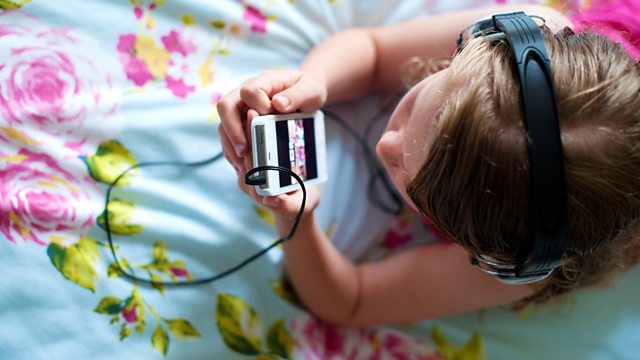 Unplugging children; Age UK insurance; Degree apprenticeships
Age UK says that its home insurance offer is fair after a listener complains of premiums costing three times the market rate. Plus the impact of smartphone addiction on children.
18 months ago the charity Age UK were criticised by the regulator for accepting commissions on energy tariffs it sold that were not always cost effective for customers. Now a listener complains that her elderly relative bought home insurance that was overpriced from the charity for more than 10 years. Age UK made £2.1m in commission last year for selling insurance. It denies selling insurance products that are overpriced, and says it is investigating the case.
The latest figures on apprenticeships suggest uptake is growing quickly. The Institute of Student Employers says it has seen a 19% increase in apprenticeships in the past year to a little over 11,000. Much of that growth is down to Degree Apprenticeships, where students can study for a degree at the same time as working full time. We hear from students who are on these courses, who are set to finish university debt free, and with a guaranteed job.
Plus is it time your family had a digital detox? A new book from child psychologist Dr Elizabeth Kilbey says it might be. Dr Kilbey believes our addiction to smartphones and tablets, and our reliance on them as an entertainer is damaging to children. She tells us how to encourage children to put them down.
Presented by Shari Vahl
Produced by Natalie Donovan.
Last on
Chapters
AGE UK insurance

Age UK accused of selling overpriced home insurance to older people

Duration: 06:39

Unplugged Parenting

Author says children spend too much time looking at screens.

Duration: 05:59

Apprenticeship Degrees

The number of 'Degree Apprenticeships' is growing fast.

Duration: 07:17

Flammable fridges

Consumer group Which? is calling to stop using potentially flammable plastic backing.

Duration: 03:40

NC500

The scenic Highland road that's being billed as Scotland's answer to Route 66.

Duration: 08:09

Older people's finances

The FCA's report guides financial services to understand the needs of older people.

Duration: 04:29

Food and Farming Award

This year's winners in the takeaway and food-on-the-go category.

Duration: 01:10

Broadcast