Main content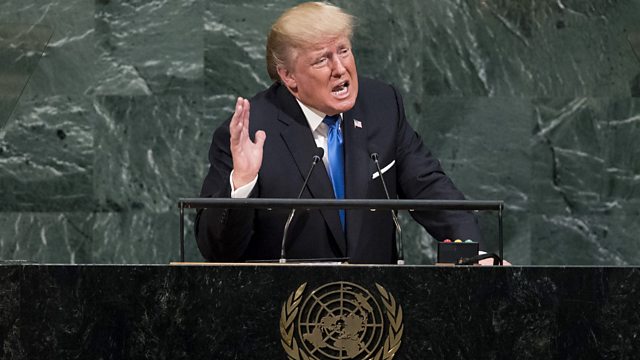 Trump: 'US can destroy North Korea'
In-depth reporting and analysis from a global perspective.
President Trump tells the UN he's putting America first - two former Foreign Ministers tell us what they think; a journalist on his lucky escape from an earthquake in Mexico; preparations for hurricane Maria in the British Virgin Islands; a forthcoming referendum on independence in Iraqi Kurdistan; and what Aung San Suu Kyi was really saying in her speech about the Rohingya.
(Picture: President Trump making a speech at the UNGA in New York Credit: Drew Angerer/Getty Images).
Podcast
In depth reporting, intelligent analysis and major breaking news from a global perspective