Main content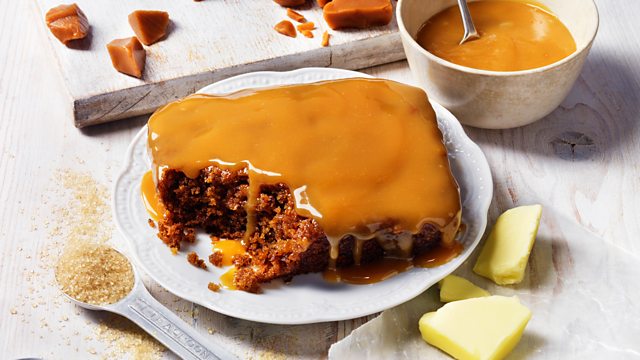 Home care, Hot puddings, Polish fashion
New figures out today about home care in England and Wales. Our enduring passion for hot puddings and desserts. The Polish fashion chain that's just opened its doors in the UK.
We report exclusively on new figures out today about the state of home care in England and Wales.
Home care is normally provided through local authorities to elderly, sick and vulnerable people who can't manage on their own.
We talk to the not-for-profit investigative organisation, Corporate Watch, who did the research.
The investigation looks at how councils monitor care in people's homes and why some local authorities aren't intervening when visits are late or cut short.
The Great British Bake Off is now back in full swing on TV and still full of the cakes, pies and puddings that's made it essential viewing for millions of people.
Despite endless warning about sugar and fat, sales of hot desserts are booming and are now worth £300m in the UK market.
Our reporter examines what lies behind our enduring passion for puddings.
She looks at which hot desserts are selling particularly well in the shops and visits one of London's most popular restaurants for traditional British puddings.
We look at the new occupants of the former BHS flagship store on Oxford Street in London.
Reserved is Poland's largest fashion chain and has just opened its first UK shop. The company spent £50 million refurbishing the old BHS store and the supermodel Kate Moss is fronting their latest campaign.
We speak to shoppers who've been inside the new store and find out from market research company, Mintel, who are their main competitors.
Presenter: Shari Vahl
Producer: Tara Holmes.
Last on

Chapters
Home care

New figures on home care visits running late, too short or cancelled.

Duration: 08:28

Hot puddings

Sales of hot desserts are now part of a £300m market in the UK.

Duration: 06:45

Ryanair

40-50 flights cancelled every day after a problem with pilot rotas, and their holidays.

Duration: 04:40

Car seats

When is it legal to drive children in a car without safety seats?

Duration: 06:04

Polish fashion

The largest fashion company in Poland has opened its first store in the UK.

Duration: 04:01

Facebook Con

Administrators rights to band's Facebook page held to ransom.

Duration: 07:32

Broadcast