Main content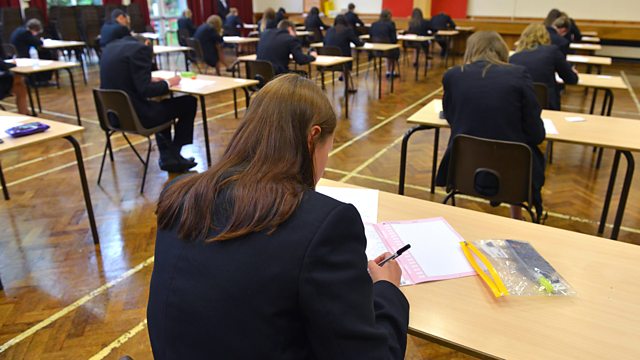 Religious education; Ahmad Nawaz; Sikhs on the census
New data on the lack of religious education. Ahmad Nawaz survived the Peshawar school massacre by 'playing dead'. Should British Sikhs be recognised as a separate ethnic group?
New research suggests that a quarter of England's secondary schools are not offering Religious Education, despite the fact that it is a legal obligation to do so. Alex Strangways-Booth reports.
This week, Israel's Supreme Court decided that ultra-Orthodox Jews are no longer exempt from military service. Edward explores the importance of this decision.
Bob Walker has been to meet monks from Tibet currently touring the UK.
It has been reported this week that 80% of calls to the police are not crime related. They are often from people with problems who simply have nowhere else to turn. Police Forces have been paying charities to run programmes to help these callers. Edward talks to Mike Royal, Church Engagement Team Leader at the Cinnamon Network, which runs projects funded by the Police.
Fergus Butler-Gallie, a Church of England ordinand, has put together a 'Glossary of commonly-misunderstood words from the Book of Common Prayer'. He'll be shedding light on the meaning of words from the 16th century that are still spoken in churches today.
Professor Ronald Hutton talks to William Crawley about his latest book on witches.
Over 100 MPs have signed a letter to The National Statistics Authority calling for British Sikhs to be classified as an ethnic group on the next census form. Jas Singh, from the Sikh Network, is in favour but journalist Sunny Hundal, who writes on issues affecting the Sikh community, does not agree.
In 2014, the Taliban attacked a school in Peshawar, Pakistan, and killed 150 children and staff. Anwar Nawaz was 14 at the time and survived by playing dead. He talks to Edward about that day and why he is encouraging British children make the most of their education.
Producers:
Helen Lee
Rajeev Gupta
Editor:
Amanda Hancox.