Main content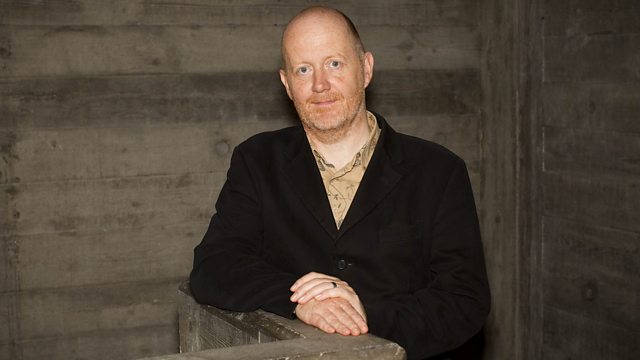 Man's Best Friend
Poet Michael Symmons Roberts celebrates our relationship with dogs - creatures that we have much to learn from.
When looking back over his career as a poet, Michael Symmons Roberts realised that dogs were a recurring theme in his work. While he's unsure why man's best friend seems to crop up in his poetry so frequently, Michael knows he's not alone in finding dogs fascinating.
Dogs have featured in Egyptian sacred iconography, Old Testament and New Testament texts, and had lead or walk-on parts in countless poems, novels, films, paintings and songs ever since. Michael looks at why the figure of a dog, or dogs, goes back so far in our cultural history, and why we still can't let it go.
The programme features the poetry of A E Stallings, Elizabeth Barrett Browning and Alicia Ostriker, as well as Robert's own Self-Portrait with Dog. Musical selections include Gershwin's Walking the Dog and James MacMillan's Sun Dogs, as well as Kate Bush and Seasick Steve.
Presenter: Michael Symmons Roberts
Producer: Michael Wakelin
A TBI Media production for BBC Radio 4.
Readings
Title: Euripedes the Athenian
Author: George Seferis
Publisher: Princeton University Press

Title: Actaeon
Author: A. E. Stallings
Publisher: Northwestern University Press

Title: Self-Portrait With Dog
Author: Michael Symmons Roberts
Publisher: Cape

Title: Greyfriar's Bobby
Author: Eleanor Atkinson
Publisher: Puffin Classics

Title: To Flush, My Dog
Author: Elizabeth Barrett Browning
Publisher: Wordsworth Editions

Title: Hound of Heaven
Author: Francis Thompson
Publisher: Morehouse Editions

Title: The Dogs at Live Oak Beach, Santa Cruz
Author: Alicia Ostriker
Publisher: University of Pittsburgh Press