Main content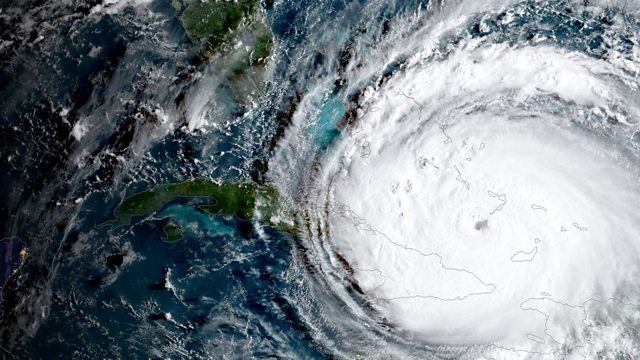 Are natural disasters on the rise?
Investigating the numbers in the news. Has the number of natural disasters really quadrupled in the last forty years?
Disasters
Are natural disasters on the rise? Following the devastating hurricanes to have battered the Caribbean and the United States, the floods in Asia and the mudslides in Sierra Leone, the UN Secretary General told a press conference that the number of disasters in the world has quadrupled since the 1980s - is he right?
Police Pay
Theresa May said at Prime Ministers Question's that pay for certain police officers who started in 2010 had risen by 32%. This statement outraged the Police Federation - Tim Harford puts this claim into context and discovers that that the Prime Minister picked this particular group of officers for a reason.
Zillions
We like a specific number on More or Less but the English language isn't always so exact. It turns out that people love words that give a sense of size, but are vague about an actual number, terms like zillion and umpteenth. Helen Zaltzman is the presenter of the podcast 'The Allusionist' that looks at the way we use language. Tim has been talking to her about what are called indefinite hyperbolic numbers.
A present for a Statistically significant other.
Last series, Dave called us for help. 'What should he buy his statistics-mad partner who also loved cross-stich?' Zillions of More or Less listeners got in touch to suggest ideas - so did he take their advice?