Main content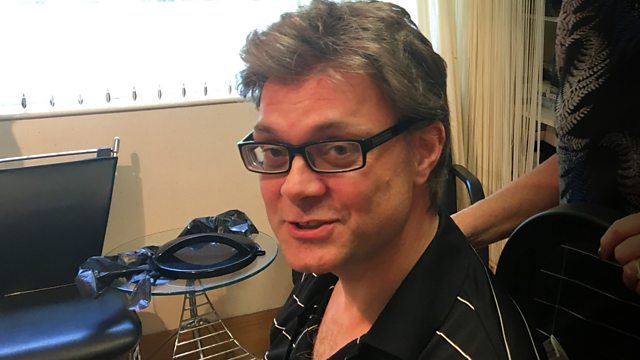 My Secret Wig
Lots of people wear wigs - but they keep them secret. Brian Kernohan explores the hidden world of wigs and asks whether it could be a solution to his own not-so-secret hair loss.
Lots of people wear wigs, and go to great lengths to keep them secret - but why? Perhaps it's because the hair on top of our heads means so much to us. It's a crucial part of our identity, the person we see when we look in the mirror, so what happens when it's not there?
It's a question Brian Kernohan has asked himself. Yes, his hair's thinning a bit on top, but it's his secret - until his hairdresser points it out. Brian wouldn't dare suggest a wig - even though he's always wondered if he could try one?
Brian investigates the secret world of wigs with the help of alopecia sufferer Geraldine, who runs a secret wig shop which ensures discretion for all her customers. He explores the stigma attached to wig wearing, and finds out how tastes have changed since the 17thcentury when Louis XIV put wigs at the cutting edge of fashion.
He meets cancer patients who have learnt to "embrace your inner bald", as 16-year-old Sophie puts it, the wig shop owner who surprises customers by wearing her own stock, and meets the opera singer who loves to wear wigs on stage.
But still, Brian is nervous when he is fitted for a wig, and is even more terrified when he has to wear it in public. What if someone realises he's wearing a secret wig - and why does he care so much?
Producer: Freya McClements.
How much do you know about the intriguing world of wigs? Take our quiz to find out.