Main content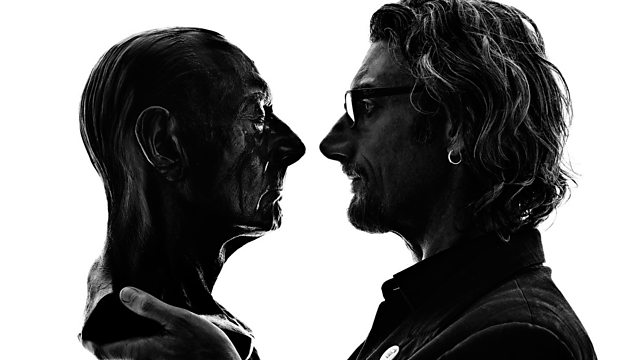 Death Masks: The Undying Face
Sculptor and musician Nick Reynolds has revived the art of making death masks. He discusses the famous masks he has made and explains why he finds the 'undying face' fascinating.
Sculptor and musician Nick Reynolds has revived the art of creating death masks.
Coming across Oliver Cromwell's death mask on a school trip to Warwick Castle, Nick instantly became fascinated with the idea that you can stare at the actual facial features of a historical person. He now owns the death masks of many famous people from Ned Kelly and Napoleon to Ken Russell and Ronnie Biggs. They decorate every wall in his flat but he views them not as a macabre way of remembering the dead but as "a kind of time machine".
In recent years, Nick has turned his artistic talents towards producing death masks and his portfolio includes the masks of William Rees-Mogg, Peter O'Toole and Sebastian Horsley. In this programme, their nearest and dearest give their different reactions to the 'undying face' of the person they have lost.
Nick also visits Highgate Cemetery to discuss our attitude to death and describes the death masks which adorn the gravestones of his father and of impresario Malcolm McLaren.
Contributors:
Jacob Rees-Mogg MP
Kate O'Toole - actress and daughter of Peter O'Toole
Rachel Campbell Johnston - Chief Art Critic for The Times
Dr Ian Dungavell - Chief Executive at Friends of Highgate Cemetery Trust
Producer:
Helen Lee
Photograph by Rankin of Nick Reynolds holding his father's death mask
Music:
Woke Up This Morning performed by Alabama 3 (Nick Reynolds on harmonica)
Recorded by Visual Hybrid.