Main content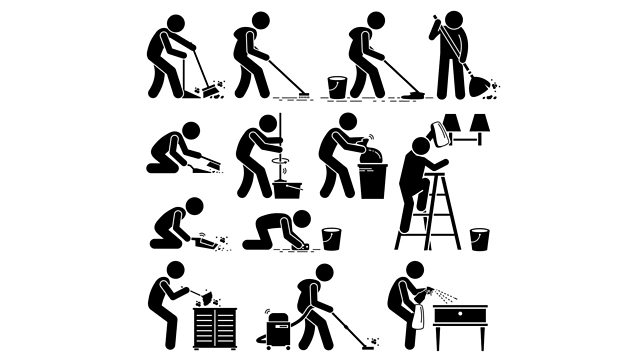 Taken to the Cleaners
An illuminating look into the lives of Britain's army of cleaners - lives that are often invisible to the rest of us who live and work alongside them. Blanche Girouard presents.
Britain's army of cleaners and some of the people they clean for meet for the first time.
Many of today's cleaners might as well be invisible - we know so little of the people behind the job title. Blanche Girouard hears the stories and experiences of a range of immigrant cleaners who work in London's homes, schools and offices.
Alford is a Jamaican man in his 60s who has been cleaning the same school for over a decade. Here, he sits down for a proper conversation with some of the senior pupils for the first time and we hear some extraordinary life stories being shared.
Barrister Maria Gonzalez Marello profiles some of the cases of abuse and exploitation that come through her weekly free legal advice surgery for cleaners - she has won many court cases against unscrupulous contracting companies, and the number of cases had increased since the Brexit process started. There is a cruel irony that many big London firms boasting of attractive employment packages maintain their gleaming offices using people who work under very poor conditions. The recent decision to ban the charging of (large) fees for those employees wishing to take a grievance to an Employment Tribunal may improve conditions eventually, but contract law is complex.
On the other hand, we meet Veronica - a 24 year-old Polish cleaner who really enjoys cleaning in most of the twenty houses and offices she services every week. The programme concludes that language - the ability to speak English and read contracts - is the greatest defence against exploitation and isolation.
Producer: Peter Curran
A Foghorn production for BBC Radio 4.