Main content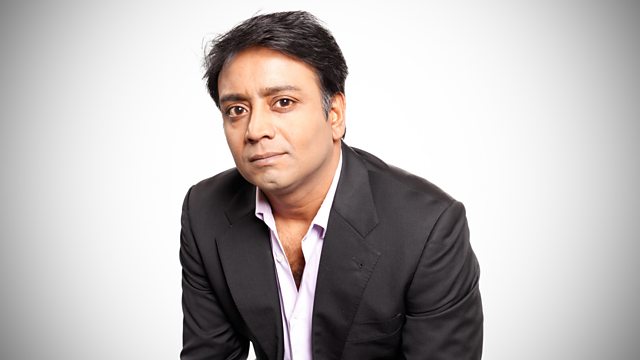 A Picture Held Us Captive
Polymath and Harvard fellow Zia Haider Rahman explores the powerful impact on our lives of the use and abuse of metaphor in science, economics, business and the environment.
Novelist, Harvard Fellow and Social Entrepreneur Zia Haider Rahman explores the powerful impact the use and abuse of metaphor can have on the world around us.
Metaphors are not simply there for the use of novelists or poets. They are integral to the way we think and understand - pervading our language and allowing us to conceptualise new and complex ideas, using familiar images. They are essential to areas of abstract study, where they provide the basis for new theoretical models, and play a vital role in communicating specialised knowledge to non-experts.
But, Rahman argues, these compelling imaginary pictures can also become prisons, trapping our thought in over simplistic or entirely false versions of a more nuanced or entirely different reality. Drawing on examples from the worlds of biology, economics, business and environmental policy, he demonstrates the very real and damaging consequences these metaphors can have.
Biologist Stephen Rose and Sociologist Hilary Rose discuss how the misleading metaphors of genetics built the popular enthusiasm for the field's apparently miraculous powers. Economist and Green MEP Molly Scott Cato explains what happened when the "natural capital" metaphor took on a life of its own. Economist John Weeks dissects the metaphors of austerity, "balancing the budget" and "the national credit card". And novelist and ex-McKinsey consultant Dina Nayeri demonstrates how the world of business pushes metaphors to the edge of meaning.
With original music by Daniel R Wilson
Readers: Milli Prus and Edward Doegar
Produced by Michael Umney and Margot Gibbs
A Resonance production for BBC Radio 4.
Last on
Broadcast