Main content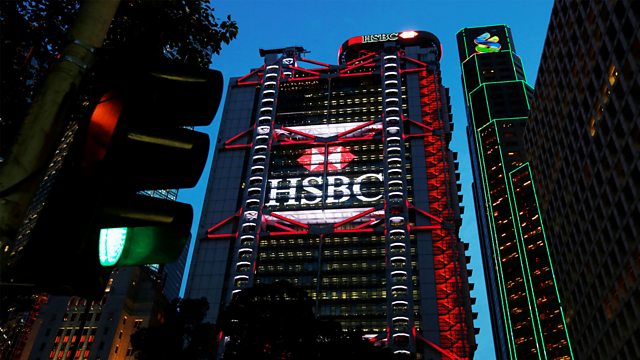 HSBC says 'sorry'
HSBC says 'sorry' for problems with safeguard programme. Is the Bank of England fueliing the easy credit boom and why are thousands of retirement properties selling at a loss?
HSBC is continuing to close the accounts of churches and small businesses without warning and without explaining why. It's all part of the bank's anti-money laundering programme which aims to "safeguard your hard-earned money and savings from financial crime and fraud" by re-establishing that the information they hold about you is correct. HSBC's Head of Commercial Banking UK apologises to Paul for problems customers have had. The HSBC Safeguard helpline number: 08000 30 45 16. More information in 'related links'.
New figures from the Bank of England show that the amount we are borrowing to spend grew by £18 billion in the last 12 months - an increase of nearly 10% in year. But is this a problem that the Bank has caused itself? For the last five years it has been encouraging banks to lend us more by letting them borrow money at virtually no cost.
And Money Box has been given exclusive evidence that half of people who buy homes in new retirement complexes can end up losing money when they resell. For some, those losses can be up to half of the purchase price. We investigate why.
Presenter: Paul Lewis
Reporter: Tony Bonsignore
Producer: Alex Lewis
Editor: Andrew Smith.
Last on
Chapters
HSBC

HSBC says 'sorry' for problems with its safeguard programme

Duration: 08:24

Easy Credit

Is the Bank of England fuelling the easy credit boom?

Duration: 06:36

Retirement flat losses

More than half who buy new build retirement homes lose on resale

Duration: 07:52

Broadcasts