Main content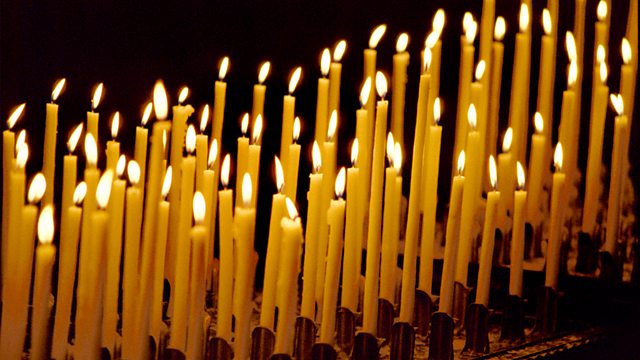 31/08/2017
A spiritual comment and prayer to begin the day with Claire Campbell Smith.
Script
Good morning. 
Today marks the twentieth anniversary of the tragic death of Princess Diana, along with Dodi Fayed and their driver, Henri Paul.   The shock meant that many of us remember exactly what we were doing when we heard the news.  Hearts went out to the two boys who'd lost their mother, and the scale of what became a national outpouring of grief was unprecedented.  We signed books of condolence, travelled to Kensington Palace as if on pilgrimage, and the pile of flowers grew to a depth of five feet.  That Diana had been 'the Princess of the People' was clearer than ever.
Diana somehow connected with people – her warmth, her laughter, her willingness to draw alongside those that others shunned, memorably in her handshake with the man dying from AIDS.  Even those she hadn't met felt they knew her – messages left with the flowers addressed her directly, rather than in the third person.  Some might say it was manipulative, but Diana had a way of making people feel that they mattered, they were cared for.
It's a paradox that in an age when it's never been so easy to connect with others, social isolation and loneliness are causing such concern.  Our need for belonging, for a sense of community and of feeling loved, is not being met.  To the Christians at Corinth, St Paul wrote:  "The eye cannot say to the hand, 'I have no need of you', nor again the head to the feet, 'I have no need of you.'  On the contrary, the members of the body that seem to be weaker are indispensable,  and those that we think less honourable we clothe with greater honour." 
Lord, challenge us as a society to ensure that no one feels isolated or dispensable.  Today, may we reach out to others with care and affection, and the assurance that they're loved.  Amen.