Main content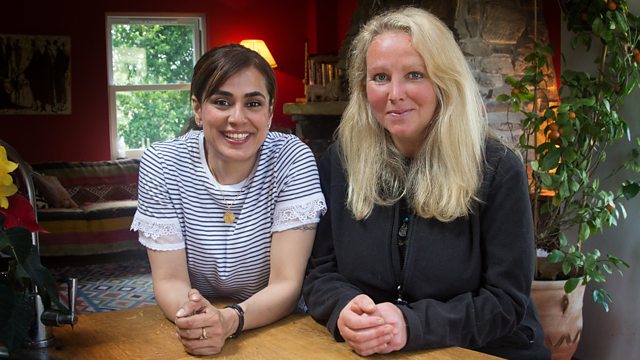 Curry Club
If a curry is the last thing you would want to eat in summer, let Sumayya Usmani and Ghillie Basan show you that curry can be light, refreshing and perfect for the season.
When you think of the food you want to eat during summer, what comes to your mind? Something light and fresh perhaps, something cool in contrast to the weather? Maybe the last thing you think about eating is a curry. If so, think again. Curry doesn't have to be rich, heavy and stodgy.
Sumayya Usmani and Ghillie Basan explore the lighter side of curries from around the world as they discover that curry can be light and refreshing if you use the right spices and ingredients, perfect for the middle of summer or hot climates.
Food consultant Simon Preston describes his passion for south east Asian food.
Aubergines are in season and perfect for curries, Ghillie makes spicy aubergine fingers with nt and lime yoghurt and a smoked aubergine bharta with mustard seed tarka.
For most people getting a takeaway means walking down the street of picking up the phone. But what if you live in some of the remoter parts of Scotland? Dan Holland meets Mike and Lucy Goodwin to find out how they run a curry delivery service in Kinlochbervie.
To round it all off Sumayya and Simon make a light a refreshing fruit chaat with seasonal fruits.
Mike Goodwin's north Indian curry recipe
Sumayya Usmani's fruit chaat recipe
Ghillie Basan's recipe for spicy aubergine fingers
Podcast
Celebrate the joy of Scotland's larder with recipes, reviews, tips and delicious ideas!