Main content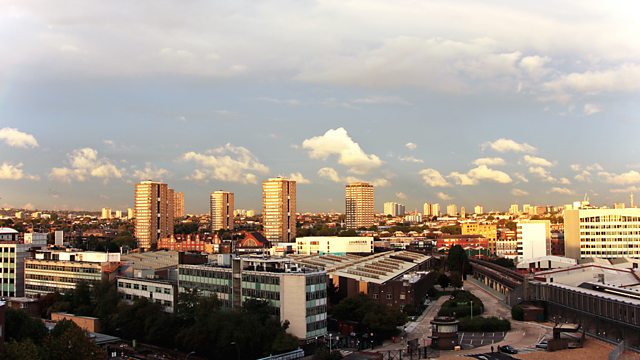 After Grenfell
Lynsey Hanley tells the story of social housing in Britain. Lynsey looks at the future of social housing after the fire at Grenfell Tower.
In the final episode of the series, Lynsey returns to Grenfell Tower two months on and suggests how we could build a new future for council housing in this country.
Throughout the series, Lynsey has tracked the decline of council housing while also trying to put paid to the myths of our postwar housing story. Now she looks at how New Labour and the governments after them tried to transform estates through one controversial method - regeneration.
Lynsey goes back to her home estate of Chelmsley Wood and finds places that have changed out of all recognition. She asks a local councillor what this means for long term residents of the estates. She then visits Liverpool where she meets a group of tenants who were told their estate was going to be knocked down in the 1980s. They took control of the process, worrying they would be moved away from the city and into the suburbs. This is a model example of resident driven regeneration, but usually it doesn't happen like that.
Lynsey explores how, in many cases, residents are ignored by local authorities and housing associations. Often regeneration can mean moving tenants off estates and replacing them with wealthier "customers" in affordable housing and market sale homes. Lynsey asks what this means for housing in Britain. How is it that council tenants are not listened to by those in power? Is it this mindset by that leads to an event like Grenfell Tower?
But Lynsey will also suggest now is the moment to revive the dream of council housing. She asks why we put so much emphasis on health and education, while believing that housing is beyond the reach of the state. She suggests that what we need isn't poor housing for poor people, but a national housing service that serves everyone just like our NHS and schools.
Presenter: Lynsey Hanley
Producer: Sara Parker and Joe Sykes
Executive Producer: Samir Shah
A Juniper production for BBC Radio 4.