Main content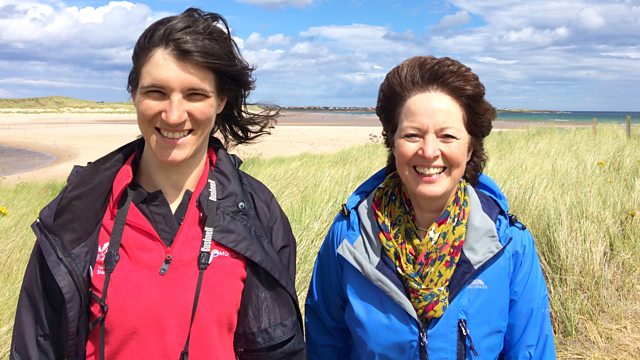 Tughall Mill, Northumberland
Helen Mark gets a first look at Tughall Mill - a 200 acre site just bought by the National Trust. What does £1.5m buy you and how do they plan to change it?
Tughall Mill in Northumberland has just been bought by the National Trust for £1.5million so what do you get for that amount of money? Helen Mark gets an exclusive first look around the 200 acre site which includes a stretch of the coast which is home to a breeding colony of little terns - our second rarest seabird. She meets the rangers who've been camping on the shore for months protecting the terns from tides and predators - using an interesting array of defence methods.
Beyond the shoreline lies a working farm and a mixture of pasture, woodland and the Long Nanny burn which the Trust is currently surveying to identify which species nest at the site.
The land used to belong to the Duke of Northumberland estates and is home to a historic mill. Esteemed poet Katrina Porteous lives nearby and has taken a keen interest in the buildings, along with Harry Beamish. They join Helen to explore the buildings while the Trust decides what might happen to them.
Presented by Helen Mark
Produced by Anne-Marie Bullock.
Podcast
Countryside magazine featuring the people and wildlife that shape the landscape of Britain