Main content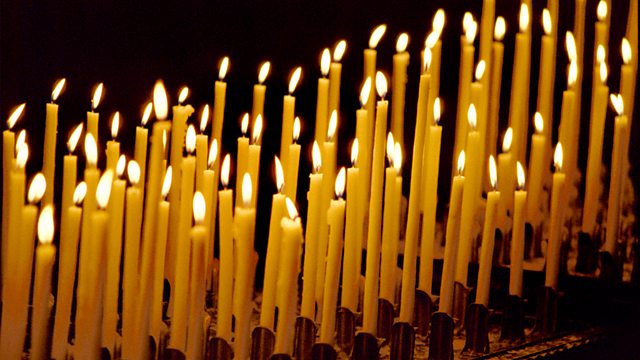 22/08/2017
A reading and a reflection to start the day with Canon Edwin Counsell, Rector of Llantwit Major.
Script
Good morning. This week in 1948, the World Council of Churches held its first Assembly in Amsterdam, and agreed a Charter that committed, initially, 147 national churches to work for Christian unity, for peace and justice and to uphold the integrity of creation.
These aims are  at the heart of the Christian message, seeking to break down barriers between people and today, the Council claims to represent 500 million Christians across 110 countries, so the mix of traditions and cultures is varied and colourful.
The emblem of the World Council of Churches is a sailing boat, referencing the fishermen on the Sea of Galilee, called to be disciples, as well as the story of Jesus calming the storm.  And I'm encouraged by an emblem that values a place of safety, right in the middle of the inevitably stormy waters of debate and discussion about unity.
I've always enjoyed working with people from different traditions and standpoints, from all faiths and none, but there's often a tension, because it can be difficult to find common ground and a shared commitment, while respecting one another's differences.  I've experienced those tensions when working with civic leaders and local communities, not to mention people of very different political opinions. For me that's a reminder that the best collaboration sometimes requires uncomfortable conversations and difficult decisions.  But that's true of our families, friendships and a hundred different scenarios in life.
And in a world of such diversity, perhaps the best way to strive for unity is for each of us to hold on to a belief that ultimately,  the things which unite us are often far greater than those which divide us .
Almighty God, strengthen and embolden all those who seek to work in partnership and collaboration, that their example may be an inspiration to us all today, to seek unity and fellowship, peace and justice.  Amen.