Main content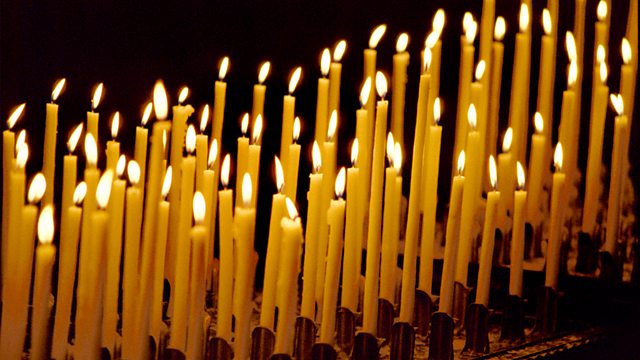 21/08/2017
A reading and a reflection to start the day with Canon Edwin Counsell, Rector of Llantwit Major.
Script:
Good morning. Today in 1879, a group of people living in the village of Knock in the rural west of Ireland reported seeing an apparition of the Virgin Mary, St Joseph and St John the Evangelist that appeared as they passed by their local church.  Two women witnessed the phenomenon and soon, a crowd of 15 gathered, describing the saints in prayer around an altar, attended by angels.  
Of course, there are many people who are sceptical about appearances which are claimed to be 'miraculous', even within the Christian community, and it took many years of reflection, testing, prayer and debate, before Knock became recognised as a place of encounter.
Today, Knock is known worldwide as a place of pilgrimage, even boasting its own airport, where people of many traditions gather to bring their cares and petitions.
I've visited Knock more than once and for me, the real significance is not in the detail of what may, or may not have taken place there, almost a century and a half ago, but in the gentle reminder that God's presence is made known in countless places and times, to all sorts of people.
It's worth remembering that the word 'miracle' means a sign of God's power, not simply something we can't explain or which we dismiss as irrational.  
And while a dose of scepticism is healthy for us all, keeping us grounded and rational as we travel through today, let's never be so rigid in our view of the world that we fail to recognise the promptings of God's Spirit… and, perhaps even the occasional glimpse of his presence.
Lord, in the course of this day, as we seek meaning in the mystery of faith, may we never be constrained to seek you only in those places marked out as sacred to your name.  Rather, may we know you as a God of surprises, and seek you at all times, in all things… and in all places.  Amen.