Main content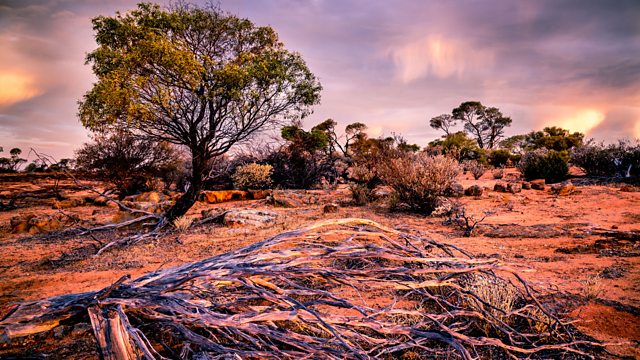 Snake
Poldark star Harry Richardson comes up against a control freak, played by Richard Dillane, in this story of revenge and intriguing moral dilemma. Set in the hot Australian Bush.
Written by Moya O'Shea
Produced and Directed by Tracey Neale
Moya O'Shea's quirky play is set in Australia. It explores the psyche of the Aussie. Aussies can be aspirational and highly competitive and Moya has taken these national characteristics and wrapped them up in a story of revenge and moral dilemma.
Snake is an apt description for Greg Prince, a successful and egotistical businessman who owns a nationwide chain of discount stores. He loves to see his competitors fail and he's highly ambitious. He's deciding who to promote to the post of Managing Director for his company, a top job that pays top dollar, and has invited the four main contenders to his sumptuous country property situated in the Alpine region of Victoria, a lush, rugged, mountainous and beautiful landscape. He is taking them bush walking to test their mettle and see who should get the top job. Greg wants to revel in the discomfort of his prospective Managing Directors forced to spend time together. He's hoping they'll tear each other apart, whoever is left standing being the winner. Greg believes he is in total control as always but he's in for a shock when he realises he can't control either the wildlife or the bonds formed on the hike across the Bush. He underestimates both wildlife and his employees at his peril.
Credits
| Role | Contributor |
| --- | --- |
| Greg | Richard Dillane |
| Jarrod | Harry Richardson |
| Tingting | Elizabeth Tan |
| Alessia | Sarah Kants |
| Stephanie | Vivien Carter |
| Director | Tracey Neale |
| Producer | Tracey Neale |
| Writer | Moya O'Shea |