Main content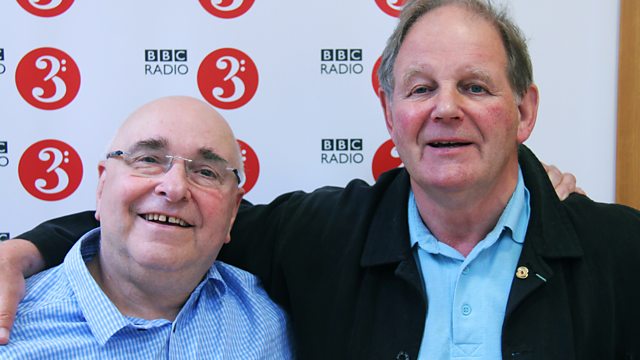 Tuesday - Rob Cowan with Michael Morpurgo
Discover definitive recordings of classical music with your trusted guide Rob Cowan. His guest is children's author Michael Morpurgo.
9am     
Rob sets the tone and mood of the day's programme with a range of music to intrigue, surprise and entertain.     
  
9.30am  
Take part in our daily musical challenge: can you identify the piece of music, played in reverse? 
10am
Rob's guest this week is the author Michael Morpurgo. Michael is one of the UK's best-loved children's authors, novels such as Private Peaceful, War Horse, and The Butterfly Lion are now classics. He's a former Children's Laureate and a four-time Children's Book Award winner; he received his fourth in June 2017 for An Eagle in the Snow. Many of his novels have been adapted into plays, films, operas and ballets - most famously War Horse - and the themes of war, the countryside and animals have become familiar in Michael's story-telling. As well as discussing his writing, Michael shares his passion for classical music, choosing a selection of his favourite works.
10.30
Music on Location: Vienna
This week Rob explores music connected with Vienna. Today Rob tells the story of Mahler's time as director of the Vienna Court Opera, where he conducted Leoncavallo's Pagliacci 137 times.
Double Take
Rob explores the nature of performance by highlighting the differences in style between two interpretations of a piano miniature by Alexander Scriabin, by Vladimir Sofronitzky and Glenn Gould.
11am
Rob's Proms Artist of the Week is the Royal Concertgebouw Orchestra. Founded in 1888, the orchestra takes its name from its concert hall, the Concertgebouw, which is regarded as one of the world's finest. Despite its near 130-year history, the orchestra has only had eight Chief Conductors: Willem Kes, Willem Mengelberg, Eduard van Beinum, Eugen Jochum, Bernard Haitink, Riccardo Chailly, Mariss Jansons, and Daniele Gatti who took over in 2016. Known today as a Royal institution, it wasn't until 1998 that Queen Beatrix of the Netherlands conferred the title upon the orchestra. Living up to this title, the orchestra is known for its 'velvet' strings, 'golden' brass sound, and the exceptional timbre of the woodwinds. This Friday (1st September) Daniele Gatti brings the orchestra to the BBC Proms to play music by Bruckner and Wolfgang Rihm. Throughout the week Rob will be featuring the orchestra in recordings made under a number of different conductors: Haydn with Nikolaus Harnoncourt, Richard Strauss with Mariss Jansons, Tchaikovsky with Riccardo Chailly, and Diepenbrock and Poulenc with Bernard Haitink.
Haydn
Symphony No 97 in C major
Royal Concertgebouw Orchestra
Nikolaus Harnoncourt (conductor).
Music Played
PROMS ARTISTS OF THE WEEK: Royal Concertgebouw Orchestra

Michael Morpurgo's first choice

Michael Morpurgo's second choice

Michael Morpurgo's third choice

Music on Location: Vienna

DOuble Take

PROMS ARTISTS OF THE WEEK: Royal Concertgebouw Orchestra
Musical Challenge: Recording Rewind
The piece played in reverse was Dvořák's Slavonic Dance in G minor, Op 46 No 8